November Newsletter 2013: Common App Issues, College Curriculum Debates, Scholarship Resources & More
It's November and the holiday season is quickly approaching.
Many seniors have already applied for early admission to some private colleges and all seniors foresee regular admission deadlines looming upon the horizon.  Ongoing issues with Common Application were an unwelcome distraction in the midst of an already stressful time.  In response to these problems, a growing number of colleges extended deadlines for those tangled within the Common App web.
Remember to check your financial aid application deadlines for every college on your list.  A number of private colleges line up the CSS Profile deadline date with the admission application date for early decision and early action applications.
Time Magazine's October issue featured an informative Special College Report addressing how America must resolve the conflict between knowledge and know-how.  This month's featured find of Time's article discusses core curriculum courses and educators' focus on what required college education should entail.
Some seniors may believe they won't qualify for scholarships, but your family could potentially save hundreds or even thousands off college costs.  This month's senior scoop details easily accessible search engines for various scholarship opportunities.
Reserve a seat at a
webinar
or give me a
call
when you are ready to take your next step on the path to creating a clear college funding plan. To avoid rushing or being shut out of opportunities, both financial and academic, having a plan is key!
If you have any questions, please feel free to join me on Tuesday, Nov. 19th at 12pm via
Google Hangout
, where I'll be available for an open forum live chat session.
All the best,
Beatrice Schultz, CFP®
Westface College Planning
College Funding Specialist
650-587-1559 
College Smart Radio:  Tackling the Runaway Costs of College
Tune in to 1220am KDOW – the Wall Street Business Network from 3:00pm-3:30pm every Saturday for my radio show, College Smart Radio – Tackling the Runaway Costs of College.  The show can be streamed live at www.KDOW.biz, too!
Curious what College Smart Radio covers?  Tune in Saturday, November 23rd at 3 pm when I'll explore how to "Save Money by Studying Abroad" with my guest Holly Oberle, author of
College Abroad
.
Listen in to the College Smart Radio podcast of a show last week when I spoke with guest Sanjeev Agrawal, former head of Google Product Marketing and brand new CEO of College Feed, about "A social network designed solely to help college students and new grads get hired".
It's all great information you won't want to miss out on. Thanks for listening!
Featured Find: What Colleges Will Teach in 2025

How important is knowledge?  What about know-how?  The lack of seemingly basic facts in the minds of graduates points to the obvious need for change of the current curriculum.
As the dispute rages between those who proactively stress standard core learning versus a flexible schedule of courses, future college students are wedged in the middle, left to only speculate about the fate of their upcoming education.
"Reports on what supposedly educated Americans know-and more sensationally, don't know-come along fairly regularly, each more depressing than the last.
A survey of recent college graduates commissioned by the American Council of Trustees and Alumni and conducted by GfK Roper last year found that barely half knew that the U.S. Constitution ­establishes the separation of powers. Forty-­three percent failed to identify John Roberts as Chief Justice; 62% didn't know the correct length of congressional terms of office …
According to data gathered by the Chronicle of Higher Education and American Public Media's Marketplace, half of employers say they have trouble finding qualified recent college graduates to hire. Everybody has an opinion about what matters most.
While Bill Gates worries about the dearth of engineering and science graduates, the American Academy of Arts and Sciences frets about the fate of the humanities."
Continue reading Time article here.
Upcoming "Tackling The Runaway Costs of College" Workshops & Webinars
Seating may be limited – Register to ensure your spot!
Most parents are not financially prepared to enter the most expensive time period of their lives, covering their child's college education. Our 1-hour workshops provide steps you can take right now to assure you understand the cost of attendance and how you can afford college without jeopardizing your retirement.
Our next upcoming workshop is:
We will also host a special workshop for the Davis Senior High School PTA, where we will cover a range of topics– from maximizing your eligibility for aid to the truth about Public vs. Private college costs–and more:
Senior Scoop:  Scholarship Resources

"As seniors begin to finalize their college lists, it's important to determine which schools may provide merit aid for students.
Additionally, many colleges offer school specific scholarship resources to help lessen the burden for students applying. But for many students, private scholarships may be needed to help finance the cost.
The internet is a substantial resource for private scholarship databases and other sites to help students figure out their scope for merit aid. It is critical for students to know their options before concluding their college lists."
Continue reading Senior Scoop here.
Advice & Insight
Connect With Us For The Latest News
Are you following Westface College Planning online? If not, here are just a few things you missed:
Ever think that a year break from college is a waste of precious time? Learn how you can receive a paid internship overseas on our Facebook page.
Summer & winter courses grow in number, but at a high cost. Find out by how much on my LinkedIn page.
About 58,000 college students are homeless in the U.S. The main factor to this surprisingly high number is on my Twitter page.
Answer the long-debated question, "Is getting a BA worth the time, effort & money?", on our new Google+ page.
Follow us on Facebook, Twitter, Google+ or connect with me on LinkedIn so you don't miss any additional updates!
About Westface College Planning
If you are a typical parent with college bound students, you're probably overwhelmed by all the research necessary to help your sons and daughters make the right choices and prevent overpaying for their education.
You are not alone!
Get the facts. Educate yourself to potentially save tens of thousands of dollars on a single college education. Parents of more than one child heading to college in the next few years, can save even more.
At Westface College Planning we work with families to help you plan for and navigate the "paying for college" process. We teach you how to minimize your out-of-pocket expenses, maximize financial aid eligibility, understand the best way to navigate through the college selection process and prioritize your sources of college funds to protect your life savings!
Sign up for a free workshop or webinar or call to schedule a complimentary college funding consultation today.
More information at westfacecollegeplanning.com.
Ready for your own success story?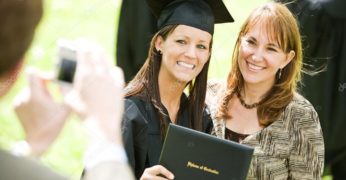 If you're a typical parent with college-bound students, you're probably overwhelmed. You want to help your sons and daughters make the right choices and prevent overpaying for their education. You're not alone! We're here to help. Schedule your free consultation today – click below to get started!
Catch our free, on-demand webinar:
How to Survive Paying for College
Join Beatrice Schultz, CFP® for our on-demand webinar, where she provides parents with the exact steps that often greatly lower the cost of college, even if there's little time to prepare.