Not Just for Rich Kids: Top Colleges Lend a Hand to Low-Income Students
Low-income students tend to shy away from adding top colleges to their application list.  They, like many others, accept the idea that as long as you have money, you'll be nearly guaranteed a spot at a top-tier university.
… At least, that's what the past has shown us.
Even with a solid 4.0 and laundry list of extracurricular activities, most high school seniors with low-income families completely write off Ivy League colleges as impossibility.  They think, "Well, I can't pay for it, so why even try?"
In fact, only 14 percent of students lower than the 50 percent income bracket are undergrads at top universities.  With those odds, it's no wonder they're discouraged.
Breaking Away from the Norm
However, the most competitive and selective colleges intend to broaden their student base by encouraging low-income, high achieving seniors to attend.
Harvard recently announced their adoption of this ideal via social media and videos targeted for lower income students, beckoning them to apply despite the hesitation of paying fees.  Their very own financial aid program covers the entire cost of attending for about 20 percent of families.  You can't beat free, especially when it comes to higher education.
No, It Isn't Too Good to be True!
Other more broad initiatives include the Leadership Enterprise for a Diverse America (LEDA), which provides lesser known resources available to low-income students.  Their high success rate is impressive: 75% of students within their program end up in highly exclusive schools, but they admit to a large number of them still untouched by the valuable information they offer.
The College Board, who implements the SATs, began this fall automatically distributing a packet containing fee waivers to six colleges the student signifies prior to testing.  These freebies are sent to the highest 15% scorers with families legally recorded as within the lowest quarter of income, estimated to be about 28,000 seniors.
If you weren't already pushing your children to take the SATs, there's one more reason that won't deplete your bank account.
Know Your Options
Go ahead, encourage your children to strive for Harvard, Yale or Princeton.
You'll be pleasantly surprised with your financial aid opportunities and may even discover you'd shell out less money at an Ivy League institution than a State University.  It's far more common than you think.
Westface College Planning can help you navigate the financial aid process from start to finish. To learn how we can help you call us at 650-587-1559 or sign up for one of our Tackling the Runaway Costs of College Workshops or Webinars.
Photo Credit: alist
Ready for your own success story?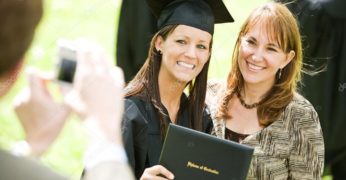 If you're a typical parent with college-bound students, you're probably overwhelmed. You want to help your sons and daughters make the right choices and prevent overpaying for their education. You're not alone! We're here to help. Schedule your free consultation today – click below to get started!
Catch our free, on-demand webinar:
How to Survive Paying for College
Join Beatrice Schultz, CFP® for our on-demand webinar, where she provides parents with the exact steps that often greatly lower the cost of college, even if there's little time to prepare.