As seniors begin to finalize their college lists, it's important to determine which schools may provide merit aid for students. Additionally, many colleges offer school specific scholarship resources to help lessen the burden for students applying.
But for many students, private scholarships may be needed to help finance the cost. The internet is a substantial resource for private scholarship databases and other sites to help students figure out their scope for merit aid. It is critical for students to know their options before concluding their college lists.
Local aid
One huge resource that students sometimes overlook is the local aid that they can receive through churches, rotaries, guidance counselors, and so forth:  The Menlo Park Rotary Club. The Tsui/ Tsiang Family Grant is an annual grant awarded to female students who demonstrate outstanding leadership and intend to pursue a field of study in Math and Science.
The Redwood City Rotary Club also awards scholarships to students who show promise from a multitude of different ethnic and socioeconomic backgrounds. Almost 10 scholarships are awarded annually.
Zinch.com
Zinch.com is an essential resource for scholarships. New scholarship opportunities are posted daily, and with over $1 billion of scholarship money available to students who apply, Zinch is a useful site to be familiar with. Most of the listings on Zinch.com range from $1,000 to $50,000 and most require an application essay. However, there are many catered towards busy students, such as the weekly "3 sentence scholarship", where students can receive up to $1,000 each week from a 2 to 3 sentence response to a prompt.
Collegedata.com
College 411 is an initiative of collegedata.com that helps students narrow down their college search. This website provides free services for focusing their college searches with categories like location, sports and size. Most importantly, College 411 provides insight into a school's "financial friendliness" where students can see an outline of how available financial and merit aid are at a particular school. Users can search any college in the nation to see the percent of students who receive financial aid and/or merit aid from that school, which can help focus your college search immensely and help you begin to prepare paying for college.
Scholarships.com
If writing essays isn't necessarily your strong suit, it's important to note that scholarships don't always include a writing portion. Many databases offer alternative awards to students with a knack for film, music or photography. Scholarships.com highlights major specific scholarships for students who have already chosen a major. Not only music or art majors can apply; this website caters towards all majors including religious studies, computer science, math and even culinary.
The amount of sites on the internet for students applying to college or looking for scholarships can be overwhelming, but these sites will help you navigate through the myriad of opportunities. Furthermore, don't feel constricted by the internet for resources. Your high school guidance office can point you in the right direction pertaining to your own interests, heritage or socioeconomic background.
Remember, it is crucial to begin applying early in order to obtain the maximum amount of scholarship aid before embarking on your first year of college, so don't wait and start researching scholarship resources as soon as possible!
Westface College Planning is a resource too. We can help you balance finances and begin preparing for college payments. Listen to the College Smart Radio podcast, Reserve a seat at a webinar or give us a call when you are ready to take your next step on the path to creating a clear college funding plan.
Ready for your own success story?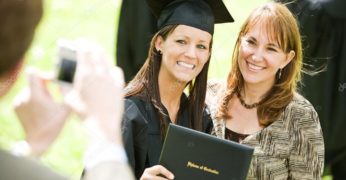 If you're a typical parent with college-bound students, you're probably overwhelmed. You want to help your sons and daughters make the right choices and prevent overpaying for their education. You're not alone! We're here to help. Schedule your free consultation today – click below to get started!
Catch our free, on-demand webinar:
How to Survive Paying for College
Join Beatrice Schultz, CFP® for our on-demand webinar, where she provides parents with the exact steps that often greatly lower the cost of college, even if there's little time to prepare.