October Senior Scoop — Know Your Net Price for College
Paying for college is a daunting task.  However, with the abundance of loan options and scholarships available to students this year, the burden and worry can be lessened.
When including these extra funding sources, figuring out how much to compensate can be difficult.
That's why we use Net Price Calculators to obtain the full cost of college after factoring in college loans and scholarships.  Schools are now required by the federal government to post them on their websites in order for students to be able to access them easily and directly.
The net price of a school is based off of the entire cost (including tuition, room and board, etc.) minus the amount of financial aid a student is eligible to receive.
Setbacks
Although NPCs are a handy asset in determining college costs, just like any tool, there are some evident setbacks.
If you are applying to an out of state public school, the NPC on your school's website may only display college costs for in-state applicants.
The NPC may be exhibiting estimated costs based on outdated rates, so check which year the data comes from before relying heavily on the calculator's results.
Rates and scholarships will most likely change after your freshman year, so NPCs cannot be wholly accurate in evaluating the cost of an education, nor are the scholarships guaranteed.
Benefits
The NPC is a useful tool for both students and parents when planning for college and figuring out a way to pay for it.
NPCs allow students to learn the full cost of their education.
They require students to access the breakdown of college costs such as tuition, room and board, and books and supplies, which leads to good practice of financial planning.
Although they may only give a rough estimate after incorporating all aspects of a college education, even the ballpark estimate is critical when determining college costs.
Look on each school's website for an NPC and fill out the criteria regarding household and financial information.  A general trend in NPCs show that more questions asked (regarding test scores and GPA) yield a greater difference in net price versus the full price of a university.
For example, a student living on a college campus with a 4-person household family, a 3.8 GPA, ACT of 28, SAT of 2000, with both parents at age 50 ($100K income and $10K taxes) compares the cost of enrolling at three college options:  CSU Chico, UC Davis and Chapman University.
For this person, the Estimated Cost of Attendance (COA) at CSU Chico estimates $20,042 after incorporating $3,500 of financial assistance.
At UC Davis, the final net price of one academic year of this student's education is roughly $29,579 with $2,589 in assistance.
Chapman's NPC approximates $34,500 in potential student aid, which equals $22,969 per year.
For private schools, NPCs calculate a much greater difference between total cost and net price, given the amount of both need based and financial based scholarships as well as the opportunity for financial aid.  Doubtlessly, any amount is helpful for struggling families and NPCs help depict the full scope of cost and aid.
Ultimately, Net Price Calculators are convenient gadgets that help determine the cost of college which may lessen the financial burden and anxiety upon you and your family.  Furthermore, NPCs help students become more organized within the college process and consider various financial aid options to make education more affordable.
Westface College Planning can help you navigate the financial aid process from start to finish. To learn how we can help you call us at 650-587-1559 or sign up for one of our Tackling the Runaway Costs of College Workshops or Webinars.
Ready for your own success story?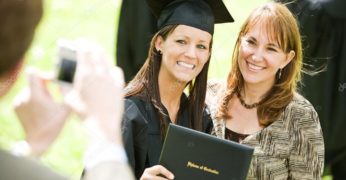 If you're a typical parent with college-bound students, you're probably overwhelmed. You want to help your sons and daughters make the right choices and prevent overpaying for their education. You're not alone! We're here to help. Schedule your free consultation today – click below to get started!
Catch our free, on-demand webinar:
How to Survive Paying for College
Join Beatrice Schultz, CFP® for our on-demand webinar, where she provides parents with the exact steps that often greatly lower the cost of college, even if there's little time to prepare.