September Newsletter 2013: Why Parents Shouldn't Pay for College, Crafting a Personal Statement & More
It's September, and just like that summer is officially over and we are back into another school year! While many were enjoying their summer, we were busy at Westface College Planning gearing up for the busy fall college planning season. With the help of our summer interns, we improved our social media outreach to help parents tackle the runaway costs of college and added even more helpful content to our website and social media outlets.  Meet our interns:
Stefan Gouyet is a Palo Alto High School graduate, who just started
college in Washington, DC at the American University. Stefan will continue working with us behind the scenes, plus he'll be the author of a new segment called "From the Front Lines of College" which will offer a unique view of college students managing to live on a budget 3,000 miles away from home.
Anna Dagum is a Sequoia High School student, who just started her
senior year. Anna will continue to help us write new articles and manage our social media plus she will bring a fresh perspective to our monthly Senior Scoop column which will now offer a high school senior's view of the college application process. Check out Anna's tips on Crafting your Personal Statement in September's 
senior scoop
 below.
A question parents often ask is "Is it OK (normal) for me to ask my students to pay some of their college expense?"  This month's featured find shares some valuable research which shows students with parents that help are more likely to graduate, but recommends that every student have some skin in the game.
All the best,
Beatrice Schultz, CFP®
Westface College Planning 
College Funding Specialist
650-587-1559 
College Smart Radio: Tackling the Runaway Costs of College
Tune in to 1220am KDOW – the Wall Street Business Network from 3:00pm-3:30pm every Saturday for my radio show, College Smart Radio – Tackling the Runaway Costs of College. The show can be streamed live at www.KDOW.biz, too.
Curious what College Smart Radio covers? Tune in Saturday, September 14th at 3 pm when I discuss, "LEAP Fit 2 Flourish, Birkman Method® College Coaching" with guest Lisa Mader, President of 
LEAP
.Listen to our 
College Smart Radio archives
, where I discussed, "The New Government Student Loan Program," with my guest Bill Fay of Debt.org. It's all important information you won't want to miss out on. Thanks for listening!
Featured Find: Why Parents Shouldn't Pay for College
Students with skin in the game are likely to party less and achieve more, research finds.
Professor Laura Hamilton interviewed some "really angry, bitter parents" as she researched why some students left college with little to show for their tenure there.
The parents shelled out tens of thousands of dollars for their children's educations, only to see lackluster grades and degrees in all-but-useless majors that were chosen because they didn't interfere too much with the kids' socializing.
"One of the things I started to notice was that some of the people who had resources from their parents weren't putting those to the uses the parents thought they were," said Hamilton, whose research turned into a book she co-authored called "Paying for the Party…"
Continue reading MSN article here.
Upcoming "Tackling The Runaway Costs of College" Webinar & Workshops
Seating may be limited – Register to ensure your spot!
Most parents are not financially prepared to enter the most expensive time period of their lives, covering their child's college education. Our 1-hour workshops provide steps you can take right now to assure you understand the cost of attendance and how you can afford college without jeopardizing your retirement.
Our next upcoming workshop is:
Tackling the Runaway Costs of College – Webinar: Friday, September 18, 2013 from 7 pm to 8 pm.
Parents and students are welcome! Please visit our workshops page to learn more or reserve your workshop and webinar today! Space is limited!
Senior Scoop: Crafting a Personal Statement by Anna Dagum

For any college bound student, crafting a personal statement  can seem like a daunting task. The weight of the essay is equal to that of the test scores and GPA when applying to college, so it should be a priority for every college applicant. There are several components to the personal statement that students should note, and the very best shines through when they all come together cohesively.
Organic writing process:
UC Berkeley Admissions advise students to write not only about an experience, but to focus on what the student has gained as a result. Motivation, leadership, tenacity, potential; these are all elements that colleges look for in a freshman applicant and these qualities should come through within your personal statement. The best advice that I have gotten for writing a personal statement was to be organic in my writing. There is no formula that will confirm a student's acceptance into university; admissions officers want to see a unique essay in depth and breadth. The personal statement should be crafted out of an experience that has shaped you as a student, leader or member of the community. It is best for your voice to come through in your writing…
Continue reading Senior Scoop here.
Photo Credit: Pierson Library
Advice & Insight
Connect With Us For The Latest News
Are you following Westface College Planning online? Here are a few things you missed:
Check out what basic concepts every college student should know about personal finance on our Facebook page.
One of California's UC schools ranks in the top 10 Highest Public In-State College Tuition. Find out which one it is on my LinkedIn page.
How could you look to your home equity as a possible source of funds for college? Check out the answer on my Twitter page.
Follow us on Facebook, Twitter or connect with me on LinkedIn so you don't miss any additional updates!
About Westface College Planning
At Westface College Planning, we are committed to helping parents through the process of making the right financial choices for their college bound students.
If you are a typical parent with college bound students, you're probably overwhelmed by all the research necessary to help your sons and daughters make the right choices and prevent overpaying for their education.
You are not alone!
Our information packed one-hour workshops will help you:
Understand the true cost of college and how to afford it.
Learn the specific steps to take immediately to maximize financial aid.
Receive valuable information on scholarships and gift aid qualification.
Gain awareness on how to accurately compare the true cost of schools, public vs. private.
Develop best practices for school selection, and more!
More information at westfacecollegeplanning.com. 
Ready for your own success story?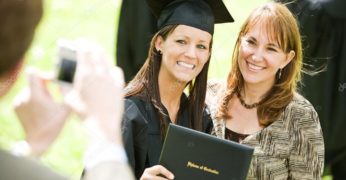 If you're a typical parent with college-bound students, you're probably overwhelmed. You want to help your sons and daughters make the right choices and prevent overpaying for their education. You're not alone! We're here to help. Schedule your free consultation today – click below to get started!
Catch our free, on-demand webinar:
How to Survive Paying for College
Join Beatrice Schultz, CFP® for our on-demand webinar, where she provides parents with the exact steps that often greatly lower the cost of college, even if there's little time to prepare.