October Newsletter 2013: Money Mistakes Awaiting College Students & More
It's October. The college application season in now in full swing!
Is your student considering one of the over 400 private colleges that require a
CSS Profile
application as well as the FAFSA application to qualify for financial aid? If yes, and your student is applying early action or early decision, make sure to check the deadline for your CSS Profile which may be as early as November 1.
Sending your child to college for the first time can be a nerve wracking experience. This month's
featured find
discusses some of the financial pitfalls that college students should be prepared for.
Whether you have a senior or younger college bound students, you'll want to check out this month's
senior scoop
. It is never to early to start collecting data of how much YOUR family will be required to pay at each of your dream colleges.
Reserve a seat at a webinar or give me a call when you are ready to take your next step on the path to creating a clear college funding plan.
All the best,
Beatrice Schultz, CFP®
Westface College Planning
College Funding Specialist
650-587-1559 
College Smart Radio:  Tackling the Runaway Costs of College
Tune in to 1220am KDOW – the Wall Street Business Network from 3:00pm-3:30pm every Saturday for my radio show, 
College Smart Radio – Tackling the Runaway Costs of College
. The show can be streamed live at
www.KDOW.biz
, too!
Curious what College Smart Radio covers? Tune in this Saturday, October 5th, at 3 pm when I'll be discussing "Six Essential Tips to Paying for College" with my guest, Mark Kantrowitz, a nationally-recognized expert on student financial aid.
Listen in to the  College Smart Radio podcast of a popular show last month when I discussed the LEAP Fit 2 Flourish, Birkman Method® College Coaching, a career and college assessment tool, with my guest Lisa Mader.
It's all great information you won't want to miss out on. Thanks for listening!
Featured Find:  The Money Mistakes Awaiting College Students

Sending your baby to college for the first time can be a nerve wracking experience. What if there is too much partying? What if the roommates don't get along? Will the food be all right?
There is another, less visible menace: the financial pitfalls that await college students.
From living on a budget to opening a checking account and planning a trip over spring break, college students are navigating new financial territory. And most college students are ill prepared for the challenge.
"They're in that transition from under Mom and Dad's wing to independence," said Patricia Seaman of the National Endowment for Financial Education.  Seaman should know: Her older daughter is a junior in college, and she has a high school senior.
The problem isn't just one of dollars and cents. Students who feel unduly burdened by their finances often wind up dropping out of school…
Continue reading CNBC article here.
Upcoming "Tackling The Runaway Costs of College" Webinar
Seating may be limited – Register to ensure your spot!
Most parents are not financially prepared to enter the most expensive time period of their lives, covering their child's college education. Our 1-hour workshops provide steps you can take right now to assure you understand the cost of attendance and how you can afford college without jeopardizing your retirement.
Our next upcoming workshop is:
Parents and students are welcome! Please visit our workshops page to learn more or reserve your workshop and webinar today! Space is limited!
Senior Scoop:  Know Your Net Price for College
Paying for college is a daunting task.  However, with the abundance of loan options and scholarships available to students this year, the burden and worry can be lessened.  When including these extra funding sources, figuring out how much to compensate can be difficult.
That's why we use Net Price Calculators to obtain the full cost of college after factoring in college loans and scholarships.  Schools are now required by the federal government to post them on their websites in order for students to be able to access them easily and directly.
The net price of a school is based off of the entire cost (including tuition, room and board, etc.) minus the amount of financial aid a student is eligible to receive…
Continue reading Senior Scoop here.
Advice & Insight
Connect With Us For The Latest News
Are you following Westface College Planning online? Here are a few things you missed:
Check out what basic concepts every college student should know about personal finance on our Facebook page.
One of California's UC schools ranks in the top 10 Highest Public In-State College Tuition. Find out which one it is on my LinkedIn page.
How could you look to your home equity as a possible source of funds for college? Check out the answer on my Twitter page.
Follow us on Facebook, Twitter or connect with me on LinkedIn so you don't miss any additional updates!
About Westface College Planning
If you are a typical parent with college bound students, you're probably overwhelmed by all the research necessary to help your sons and daughters make the right choices and prevent overpaying for their education.
You are not alone!
Get the facts. Educate yourself to potentially save tens of thousands of dollars on a single college education. Parents of more than one child heading to college in the next few years, can save even more.
At Westface College Planning we work with families to help you plan for and navigate the "paying for college" process. We teach you how to minimize your out-of-pocket expenses, maximize financial aid eligibility, understand the best way to navigate through the college selection process and prioritize your sources of college funds to protect your life savings!
Sign up for a free workshop or webinar or call to schedule a complimentary college funding consultation today.
More information at westfacecollegeplanning.com. 
Ready for your own success story?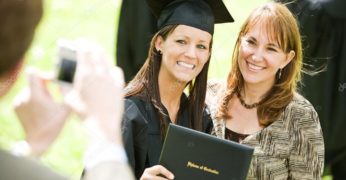 If you're a typical parent with college-bound students, you're probably overwhelmed. You want to help your sons and daughters make the right choices and prevent overpaying for their education. You're not alone! We're here to help. Schedule your free consultation today – click below to get started!
Catch our free, on-demand webinar:
How to Survive Paying for College
Join Beatrice Schultz, CFP® for our on-demand webinar, where she provides parents with the exact steps that often greatly lower the cost of college, even if there's little time to prepare.