Financial Aid Appeals, Dare 2B Digital & Wine Event at Salud!
Looking forward to Springtime, aren't you?
If you have high school seniors, college acceptances and financial aid awards (scholarships, grants, and loans) are starting to arrive. Appealing your financial aid award is possible for some students. Check out this month's "Tips for Parent of Seniors" to learn if, how and when to appeal for more money!
Have you given any thought to how home equity might impact your child's eligibility for financial aid? Some colleges count a portion of home equity, and some don't. Our "In College News" answers that question school by school.
I'm an invited speaker at the  2018 Dare 2B Digital Conference hosted at PayPal in San Jose, CA on March 3rd. It is a great conference for teens interested in future careers in STEAM (Science, Technology, Engineering, Arts & Math). It's THIS weekend. Hope you and your teens can make it.
Join me at Salud! Wine Bar in Camas, WA on Thursday, March 8th for a "Women & Wine" social event (with a few minutes of college funding information sprinkled in). Everyone is welcome! A glass of wine is complimentary with your RSVP.
If you're ready to really start building your college funding strategy, register for our March 21st webinar, or schedule a complimentary college funding consultation today!
All the best,
Beatrice Schultz, CFP®
Westface College Planning
WA: (360) 818-7728 | CA: (650) 587-1517
1498 SE Tech Center Place, Ste 385
Vancouver, WA 98683
Tips for Parents of Seniors
Master Your Financial Aid Appeal in 5 Easy Steps
It's about that time of year—when your senior is mid-way through their term—that financial aid packages come flooding into your mailbox.
Seeing the raw numbers may cause a bit of panic. You remember hearing something about appealing financial aid, but where do you start? It's a pretty straightforward process, and worth trying.
Financial aid packages are determined by information on the FAFSA, CSS Profile and other additional details on your student's profile. The package/award proposes funding through a blend of need-based and merit-based aid from grants and scholarships and self-help aid from work-study and loans. This award may not be a college's final offer, but if you're thinking of appealing, it's better to get prepared now.
Here's how: Continue Reading
March College Funding Wine Event & Free Webinar
March 8th – 5:30pm to 7pm
Laugh  – Master Magician, Tony Oberio performing table side magic.
Learn  – "Does the expense of college have you worried?" Beatrice Schultz, CFP® will share 5 quick tips.
Mingle  – Networking Women, Wine & delicious Appetizers!
RSVP & Get a Free Glass of Wine!
March 21 – 6pm to 7pm (Online Webinar)
Beatrice shares how you can afford college and maximize financial aid even if you are planning to pay out of pocket.
Get the info you need from the comfort of home. Join our live online webinar with the same great info as our in-office presentations and ask all your questions!
In College News
How Home Equity Impacts Financial Aid
Have you given any thought to how home equity might hurt your child's chances for financial aid?
Luckily, at most state and private colleges and universities, the equity in your primary home is a non-issue. That's because most schools only require families to complete the FAFSA (Free Application for Federal Student Aid) when applying for financial aid, which doesn't even ask about your home equity.
There are just over 200 schools, however, that are quite interested in the value of your house and how these institutions treat home equity varies dramatically.
The schools in this category (nearly all private) include the nation's most prestigious institutions. These colleges use an additional financial aid form called the  CSS Profile.
Depending on how schools treat your home equity, your chances of getting financial aid could blow up while at other institutions your odds wouldn't be jeopardized even if you are living in an exclusive zip code.
To understand the impact, continue reading The College Solution.com's article.
Dare 2B Digital Conference
San Jose, CA – March 3, 2018
I'm thrilled to be an invited speaker for the 4th time at this year's amazing Dare 2B Digital Conference. It provides inspiration and activities for high school students who aspire to future digital careers in STEAM (Science, Technology, Engineering, Arts & Math).
I'll be presenting on college financial planning as part of the Parent Track, so mark your calendars for March 3rd and register online. It's an amazing event for students and parents!
Ready for your own success story?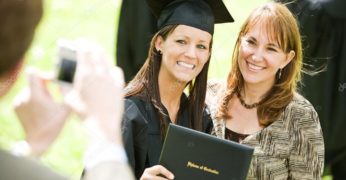 If you're a typical parent with college-bound students, you're probably overwhelmed. You want to help your sons and daughters make the right choices and prevent overpaying for their education. You're not alone! We're here to help. Schedule your free consultation today – click below to get started!
Catch our free, on-demand webinar:
How to Survive Paying for College
Join Beatrice Schultz, CFP® for our on-demand webinar, where she provides parents with the exact steps that often greatly lower the cost of college, even if there's little time to prepare.