"No Loan" Colleges & Your Guide to Federal Student Loan Repayment Plans
April is here! For seniors, college acceptances and financial aid offers are in. Now comes the tough time: Choosing a college that's your student's best academic, social, and financial fit.
For many families, student loans—both federal and private—may be part of your decision process to choose the college that's a good financial fit.
Parents of younger pre-college kids: This month's "In College News" article 25 Colleges with 'No Student Loans' is for you! Most families I meet start their financial plan by saying, "We don't want any loans. Help us find a college with a no loans policy." This article identifies colleges where students will receive all grant aid and no loans. Keep in mind these colleges ONLY offer that promise above your EFC (Expected Family Contribution).
All the best,
Beatrice Schultz, CFP®
Westface College Planning
WA: (360) 818-7728 | CA: (650) 587-1517
1498 SE Tech Center Place, Ste 385
Vancouver, WA 98683
Tips for Parents of Seniors
Best Private Student Loan Lenders 2018
Private students loans are used by over one million students each year. Why? Well, the rising cost of higher education has made it difficult for students and families to afford college.
Scholarships, grants, and federal student loans are all great ways to help meet your cost of attendance, but often these are not enough.
Many students are left with a sizable gap between their financial aid awards and the cost of attendance at college. Private student loan packages were created to help students fill the gap between financial aid and the cost of attendance.
How to Survive Paying for College Webinar

Beatrice shares how you can afford college and maximize financial aid even if you are planning to pay out of pocket.
Get the info you need from the comfort of home. Join our live online webinar with the same great info as our in-office presentations and ask all your questions!
In College News

25 Colleges with 'No Student Loans'
College with "no student loans." Is it too good to be true? Here are 25 colleges that offer "no loans" financial aid policies to help undergraduate students pay for school.
What does "no loans" mean?
"No loans" financial aid packages generally seek to replace student loans with grants or scholarships that do not have to be repaid.
Each college or university has its own financial aid policies, so the term may differ across institutions.
"No loans" does not necessarily mean that a college eliminates student loans from financial aid packages. Some universities require a minimum student contribution or part-time employment while others require a parental contribution.
Get More Info on 'No Loan' Colleges

Your 2018 Guide to Federal Student Loan Repayment Plans
Student loans are the largest type of debt incurred by U.S. consumers, other than mortgages. Americans now owe more than $1.48 trillion in student loan debt, according to the latest data.
Although student loans are certainly a major debt burden in the U.S., federal student loans are one of the most flexible types of debt. Specifically, there are several different repayment options you can choose from in order to keep your payments affordable and take advantage of loan forgiveness programs. If you're a student loan borrower, here's a rundown of the options that may be available to you, and what you need to know about each one.
When do you need to start repaying your federal student loans?
It depends. The short answer is that you have to start repaying your loans after you leave school or drop below half-time enrollment, plus a grace period if your loans have one.
Ready for your own success story?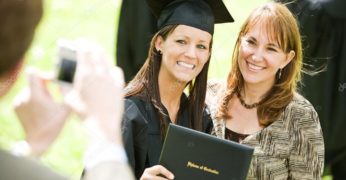 If you're a typical parent with college-bound students, you're probably overwhelmed. You want to help your sons and daughters make the right choices and prevent overpaying for their education. You're not alone! We're here to help. Schedule your free consultation today – click below to get started!
Catch our free, on-demand webinar:
How to Survive Paying for College
Join Beatrice Schultz, CFP® for our on-demand webinar, where she provides parents with the exact steps that often greatly lower the cost of college, even if there's little time to prepare.