February 2017 Newsletter: How Do Income and Assets Impact Aid?
February 2017 Newsletter
College Prices Hit New Record Highs in 2016!
---
It's already February!
2017 is a new year, with new rules for college financial aid application deadlines and awards.
Many colleges' financial aid deadlines are earlier than previous years! If you have a High School senior, and you have not yet submitted the FAFSA and CSS Profile to all their colleges, do it now!
Do you wonder how your income and different assets impact how much financial aid your student could receive? Check out our Featured Find article from Forbes for an easy guide.
But, keep in mind that assets may be treated differently at some private colleges. Schedule a consultation with me to understand how you should navigate the different formulas.
This month's Senior Scoop will help set expectations for financial aid award letters.
Every college that you submit the FAFSA to are required to offer a financial award letter, which may be mailed, emailed, or simply be available for download from the college student portal. Make sure to find it!
Not yet sure about your college funding plan? Join me on our live College Funding webinar on Thursday, February 16th at 6 pm. It's free and everyone is welcome!
All the best,
  Beatrice Schultz, CFP®
  Westface College Planning 
  WA: (360) 818-7728 | CA: (650) 587-1517 
  1498 SE Tech Center Place, Ste 385
  Vancouver, WA 98683
---
Featured Find
How Your Income And Assets Impact How Much Financial Aid You Get 
For families applying for federal student aid for the upcoming fall school year, you'll want to complete your Free Application for Federal Student Aid (FAFSA) as soon as possible as some schools give out need-based funds on a first-come, first-served basis. (You can start filing as early as October of the year prior to the school year where the aid will be used.)
As you prepare to complete the form, it's important to understand how different assets, such as your retirement savings or a 529 plan, will affect your eligibility for aid.
Even if you don't think you'll qualify, it's worth it to file. Families with significant savings can be offered aid, depending on circumstances.
[Continue Reading Article Here…]
---

How to Survive Paying for College Workshops & Webinars
Seating may be limited – Register to ensure your spot!
Most parents are not financially prepared to enter the most expensive time period of their lives: covering their child's college education.
Our 1-hour workshops provide steps you can take right now to assure you understand the cost of attendance and how you can afford college without jeopardizing your retirement.
Our upcoming event is:
---

Senior Scoop
Prepare For Financial Aid Award Letter Changes for 2017
With new federal financial aid changes in effect this year, colleges and universities are altering the way award letters are now handled.
The change for the 2017-2018 school year comes after the Obama administration switched the tax year needed for filling out the Free Application for Federal Student Aid, commonly called the FAFSA, the form that many schools use to determine financial aid awards.
Another change was the availability of the form. Previously, the form was available in January, but with the new guidelines its availability moved to October – three months earlier – catapulting some schools to move up their financial aid deadlines.
Financial aid experts say the new modifications align financial aid applications better with the college admissions season, allowing families with prospective students to receive award letters weeks or months earlier, depending on the school.

[Continue Reading Article Here …]
---
About Westface College Planning
If you are a typical parent with college bound students, you're probably overwhelmed by all the research necessary to help your sons and daughters make the right choices and prevent overpaying for their education.
You are not alone!
Get the facts. Educate yourself to potentially save tens of thousands of dollars on a single college education. Parents of more than one child heading to college in the next few years, can save even more.
At Westface College Planning, we work with families to help you plan for and navigate the "paying for college" process. We teach you how to minimize your out-of-pocket expenses, maximize financial aid eligibility, understand the best way to navigate through the college selection process and prioritize your sources of college funds to protect your life savings!
Sign up for a free workshop or webinar or call to schedule a complimentary college funding consultation today.
---
Click here to sign up for email updates.

You'll receive our monthly newsletters and other important updates… Directly to your inbox!

February 2017 Newsletter – Issue #64
Ready for your own success story?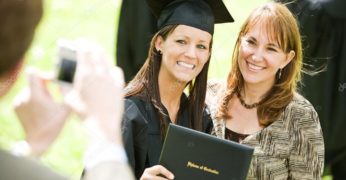 If you're a typical parent with college-bound students, you're probably overwhelmed. You want to help your sons and daughters make the right choices and prevent overpaying for their education. You're not alone! We're here to help. Schedule your free consultation today – click below to get started!
Catch our free, on-demand webinar:
How to Survive Paying for College
Join Beatrice Schultz, CFP® for our on-demand webinar, where she provides parents with the exact steps that often greatly lower the cost of college, even if there's little time to prepare.