Do You Know How to Design a College Funding Plan?
Hi Friend,

Happy May! The 1st of May was an important deadline for most students to select which college they'll attend. Congratulations to those students who've taken this transformational step by choosing a college!

Are you a student who has been offered a place on the waitlist at your top school? The good news is that your application is strong enough not to be denied. The unknown is whether you will ever be accepted at the college. If you have found yourself stuck in waitlist purgatory, there are some steps you can take. First, you'll need to decide whether or not you want to be placed on the waitlist. Here are a few more pointers to help you with the next steps.

There is some good news for borrowers on the student loan front! Student loan payments were scheduled to begin again on May 1st, but the U.S. Department of Education has announced another extension that will defer loan interest accruing and repayment requirements through August 31, 2022.

A college funding plan is critical to guide you through the paying for college process. A good plan can help you save money on your children's education. It is never too late to start planning. There are many options and resources available to help with this process. Here you'll find guidance on how to design the best college funding plan.

Taking a look at your finances and creating a plan for funding college is your next step. Let us help you with this stage by constructing a clear college funding plan. Please give us a call, sign up for a complimentary college funding consultation, or register for an educational webinar today!

– Trixie
Waitlisted? What's Next?
With anticipation and excitement students are hearing from colleges. Congratulations on your acceptances! But, what if you (or your student) have received a notification of "waitlist" from a favorite college? What exactly does that mean?
Unfortunately, colleges use the "waitlist" option to effectively manage their enrollment outcomes. Waitlisted students typically meet the admission requirements, but the college has already accepted the number of applicants they have determined they need to fill a class. If their "yield" assumptions are incorrect and additional spots become available, then the school will accept students off the waitlist.
College News: Student Loan Pause Extended Through August 31st
Today, the U.S. Department of Education (Department) announced an extension of the pause on student loan repayment, interest, and collections through August 31, 2022. While the economy continues to improve and COVID cases continue to decline, President Biden has made clear the continuing need to respond to the pandemic and its economic consequences, as well as to allow for the responsible phase-down of pandemic relief.
How to Design a College Funding Plan
By designing a college funding plan, you can save money on your child's education. If you earn a higher income, or if you have significant assets, that doesn't mean you'll have to pay a costly amount for a college education. It's not too late to formulate a plan, even if your students are juniors, seniors, or if they're already attending college. Paying for college with pre-tax dollars or getting funding from schools outside of needs-based programs, are just a couple examples of the many ways you can save money.
How to Survive Paying for College Free On-Demand Webinar
Enroll in our FREE on-demand webinar and learn how to calculate:
Expected Family Contribution (EFC)
Cost of Attendance (CoA)
FAFSA and CSS profile
Public versus private costs
How you can afford college without jeopardizing retirement
Enroll for free now! Just click the button below!
Westface College Planning is here to help ensure your planning is where it needs to be. Contact us with any questions you might have for the years to come!
Ready for your own success story?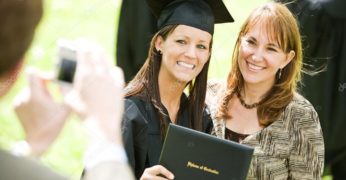 If you're a typical parent with college-bound students, you're probably overwhelmed. You want to help your sons and daughters make the right choices and prevent overpaying for their education. You're not alone! We're here to help. Schedule your free consultation today – click below to get started!
Catch our free, on-demand webinar:
How to Survive Paying for College
Join Beatrice Schultz, CFP® for our on-demand webinar, where she provides parents with the exact steps that often greatly lower the cost of college, even if there's little time to prepare.