How to Design a College Funding Plan 
By designing a college funding plan, you can save money on your child's education. If you earn a higher income, or if you have significant assets, that doesn't mean you'll have to pay a costly amount for a college education. It's not too late to formulate a plan, even if your students are juniors, seniors, or if they're already attending college. Paying for college with pre-tax dollars or getting funding from schools outside of needs-based programs, are just a couple examples of the many ways you can save money.
Find a Summer Job
By setting up their college funding plan, students can gain control of their education expenses. An excellent way for students to start this process is to find and get a summer job. Students can claim "EXEMPT" on their tax returns if they do not expect to make more than $12,550, which is the minimum income required to file taxes. Your student will be able to put all their earnings into their college fund, as their employers will not withhold any income taxes.
Create a Blueprint
Tuition costs keep rising and competition can be tough for college funding. By creating a blueprint for your child's college funding plan, you can be ready for the expected financial obligations of their education. If you haven't started planning yet, don't worry, as it's never too late to begin. A terrific way to learn more about the programs available to families is by researching what's out there. All colleges offer either merit based financial aid, need based financial aid or a combination of both. Colleges will offer financial aid packages, which identify grants, scholarships and loan options. A great starting place to estimate and understand your expected financial aid award is to complete each college's Net price calculator.
Utilize a Professional College Planner
Working alongside a professional who knows the ins and outs of college funding can be a great asset. Loan and aid requirements are always shifting, and many factors can affect the funding available to your students. Itemizing the income and assets of both the student and the custodial parent is an extra step necessary for children of divorced parents. If students don't qualify for need based financial aid, they may qualify for merit based scholarships and all students can qualify for loans. If you choose to work through the summer to finance your education, or even if you have a strategy in place, there are many options available to you. If you're seeking more information or want to get started designing a college funding plan for your family, contact Westface College Planning. Let us help you with our years of expertise!
Ready for your own success story?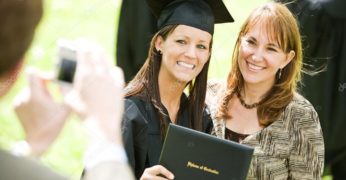 If you're a typical parent with college-bound students, you're probably overwhelmed. You want to help your sons and daughters make the right choices and prevent overpaying for their education. You're not alone! We're here to help. Schedule your free consultation today – click below to get started!
Catch our free, on-demand webinar:
How to Survive Paying for College
Join Beatrice Schultz, CFP® for our on-demand webinar, where she provides parents with the exact steps that often greatly lower the cost of college, even if there's little time to prepare.