Dare 2B Digital Conference 2019
We're excited to announce Beatrice Schultz, CFP® is hosting a paying for college workshop at the Dare 2B Digital Conference 2019, an opportunity for students in grades 7-10 (and their parents!) to spend a day interacting and learning with Silicon Valley technology professionals.
Join us at Dare 2B Digital for a day of opportunity and real-world problem solving for young innovators:
Meet industry thought leaders from top global companies and experience design thinking in action!
It's an extraordinary day of STEAM exploration, with fun and educational sessions on real-world challenges.
Designed for students in grades 7-10
Parents are also invited to participate in a separate conference track of their own
Each year, Dare 2B Digital gives students a design innovation challenge. 2018 asked students to split up into competing teams. They got an overview of each category and were guided by an industry Mentor assigned by Dare 2B Digital.
Each team created a video (no more than 3 minutes) to describe their idea, how it works, and the problem it solves. An adult supervisor was required to register the team and submit the video on their behalf. The ideas were judged on Creativity, Impact, and Use of STEAM skills. Read the design innovation challenge https://www.dare2bdigitalconference.com/innovation-challenge-faq/ FAQ for more info.
Dare 2B Digital kicks off March 2nd, 2019 at PayPal Headquarters in San Jose, CA.
Beatrice's paying for college workshop is from 1 pm – 1:30 pm and she'll teach parents about how to:
✓ Minimize your out-of-pocket expenses
✓ Maximize financial aid eligibility
✓ Understand the FAFSA & the CSS Profile
✓ Compare Public vs. Private Costs – Know the Facts
✓ Develop Best Practices for School Selection
Visit the Dare 2B Digital website for more program details: https://www.dare2bdigitalconference.com
View the event program and download the flyer.
Tickets are now available on Eventbrite. We hope to see you there!
Ready for your own success story?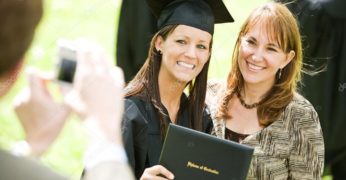 If you're a typical parent with college-bound students, you're probably overwhelmed. You want to help your sons and daughters make the right choices and prevent overpaying for their education. You're not alone! We're here to help. Schedule your free consultation today – click below to get started!
Catch our free, on-demand webinar:
How to Survive Paying for College
Join Beatrice Schultz, CFP® for our on-demand webinar, where she provides parents with the exact steps that often greatly lower the cost of college, even if there's little time to prepare.