What to Look for After Submitting Your FAFSA & CSS Profile
It's January! Happy New Year from all of us at Westface College Planning! Do you have any resolutions to tackle? Let's make 2019 a financially fit year!
See if you're missing anything that'll prevent you from getting financial aid
The FAFSA and CSS Profile aren't the only financial aid requirements you should have on your radar. Colleges may have their own set of unique deadlines, qualifications, and even internal applications. Be sure to check every college's website for ALL financial aid qualifications.
Coping with a dream college rejection
It may hit your student hard, but rejection might be the best thing that ever happens to them. Stars like Tina Fey and even President Barack Obama weren't picked for their dream college and shows that rejection is only a temporary setback for the best and brightest students.
Get ahead of 2019 financial goals
Give us a call, sign up for a complimentary college funding consultation or register for an educational webinar today!
Tips for Parents of Seniors
So You've Applied for Financial Aid. Now What?
You've submitted the FAFSA. Now all you have to do is wait for the financial aid offers, right? Not always.
Often we forget about additional forms or supplemental applications, even if we get reminders or email notifications. Missing a deadline may cost your family free federal financial aid. Just like the June 30th FAFSA deadline is firm, so are the predetermined cutoff dates from colleges.
To be one-hundred percent sure, check every college's website for ALL financial aid qualifications. We can't emphasize this enough! Each college has their own set of unique deadlines, requirements, and even their own internal applications.
How to Survive Paying for College Webinar
January 10th 2018 • 6pm to 7pm

At our free paying for college webinar, we'll show you how to start navigating the paying for college process. Learn how to calculate your Expected Family Contribution (EFC), Cost of Attendance (CoA), the FAFSA & CSS profile, public vs. private costs, & more!
In College News
Rejected from your dream college? You're in excellent company
By Natasha Frost • Published on QZ
Over the next few days, many thousands of American high school seniors will receive what may feel like the most important news of their lifetime.
Through early decision, a lucky few will be attending the college of their dreams next fall. The vast majority must adjust their expectations—at elite colleges Duke, Penn and Brown, for example, 18% of the early-decision applicant pool received a "yes" this week. Over at Harvard, it was just 13.4%.
If you're one of many students who may not be headed to your dream school—or their parent—now is not the time to despair. That's the advice of CNN host Jake Tapper, who tweeted out a few words of wisdom today (Dec. 14) to those grappling with sudden rejection.
Ready for your own success story?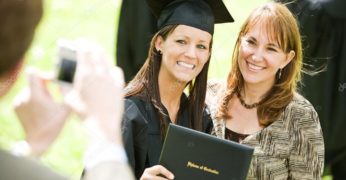 If you're a typical parent with college-bound students, you're probably overwhelmed. You want to help your sons and daughters make the right choices and prevent overpaying for their education. You're not alone! We're here to help. Schedule your free consultation today – click below to get started!
Catch our free, on-demand webinar:
How to Survive Paying for College
Join Beatrice Schultz, CFP® for our on-demand webinar, where she provides parents with the exact steps that often greatly lower the cost of college, even if there's little time to prepare.