The Benefits of Community College & Student Loan Updates 
Hi Friend,
December is here and with it comes the gathering of friends and family to celebrate together. As you prepare to settle in for the holidays, make sure you take the time to enhance your 2022 end-of-year college financial planning.
One way to optimize your college funding plans is to make sure it's protected from a recession. Check out our new podcast that discusses this very topic and get the tools on how to recession proof your college bound journey.
The student loan debt relief plan has been blocked. The federal courts have issued orders to stop the program and to stop the acceptance of applications. The current administration is seeking to overturn the orders, and the applications already submitted will be held until further notice. You can subscribe and check back here for updates; information will be posted as soon as updates are available.
The Biden administration has also announced the payment pause on federal student loans will be extended until after June 2023 or until they are able to move forward with the debt forgiveness plan, whichever comes first. Borrowers' federal student loan bills were originally scheduled to resume in January. Read the more in-depth details about the latest extension of student loan repayment in our featured article.
Attending community college is an option that should definitely be considered when planning for college. Community colleges are great and can save a lot of money in the long run. Our December blog covers the many benefits of taking the community college route.
At Westface College Planning, we're here to help walk you through the college funding process. If you have questions about creating a plan for your student's college planning journey or student loans, sign up for a complimentary college funding consultation or watch our on-demand educational webinar today. We wish you a wonderful holiday season!
– Trixie
Biden Administration Extends Payment Pause on Student Loan Debt
The Biden administration on Tuesday announced that it will extend the payment pause on federal student loans until after June or when it's able to move forward with its debt forgiveness plan.
Federal student loan bills had been scheduled to resume in January. The administration's move comes in response to a federal appeals court ruling last week that imposed a nationwide injunction on the debt relief plan.
The Benefits of Taking the Community College Route
For students, figuring out the best way to start their college career is a major step in the college planning process.

College is an expensive investment, so exploring the option of attending community college is a smart move and can help students decide if it is the right choice for them. Here are some important things for students to consider when looking at the benefits of taking the community college route.
How to Survive Paying for College Free On-Demand Webinar
Enroll in our FREE on-demand webinar and learn how to calculate:
Expected Family Contribution (EFC)
Cost of Attendance (CoA)
FAFSA and CSS profile
Public versus private costs
How you can afford college without jeopardizing retirement
Enroll for free now! Just click the button below!
Westface College Planning is here to help ensure your planning is where it needs to be. Contact us with any questions you might have for the years to come!
Ready for your own success story?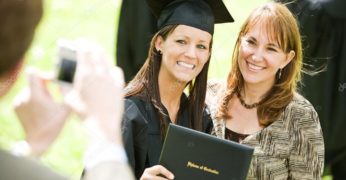 If you're a typical parent with college-bound students, you're probably overwhelmed. You want to help your sons and daughters make the right choices and prevent overpaying for their education. You're not alone! We're here to help. Schedule your free consultation today – click below to get started!
Catch our free, on-demand webinar:
How to Survive Paying for College
Join Beatrice Schultz, CFP® for our on-demand webinar, where she provides parents with the exact steps that often greatly lower the cost of college, even if there's little time to prepare.