Now Is The Time For End-Of-Year College Planning!
When should some Americans NOT save for college?
It's December, and that means it's time for end-of-year financial planning! For some families, that may involve deciding whether to convert an IRA to a Roth. For business owners, it might mean deciding which income and assets you should report in 2020, and which can wait till 2021.
If you have a sophomore in college, 2020 end-of-year planning has an extra twist: With the two-year lookback rules for the FAFSA and CSS Profile, 2020 is the last year to clear up your financial picture before it counts toward your student's financial aid eligibility.
The global pandemic recession has left many families in a financial crisis that puts additional pressure on their college savings budget. I am devastated whenever I meet families with 529 Plan saving but not enough emergency funds or savings for retirement. Brian Boswell surprises some of us by identifying the reasons Americans should NOT be saving in single-purpose college savings accounts. Instead, multipurpose accounts like savings accounts, Roth IRAs and cash value in life insurance are much smarter ways to save and avoid financial crises.
At Westface College Planning, we're here to help guide you through the college and retirement savings and funding processes. If you have questions about formulating a clear plan for your student's college planning journey, give me a call at 360-818-7728 or sign up for a complimentary consultation. Enjoy the holidays!
~ Trixie
College News
Ready, Set…Hang On A Second
At Westface College Planning, we're big believers in building up substantial college savings. We frequently sing the praises of 529 Plans, but noted expert Brian Boswell offers some surprising advice: Don't!
It's not quite that simple, but in some cases, 529 Plans may in fact NOT be the best savings tool for parents. Boswell helps us identify when other savings accounts might be better options.
Contact us if you need help getting started!
For daily tips and advice follow Westface College Planning on Facebook!
Tips By Trix
Tip #1: 2020 has been a year unlike any other. One big change for high school seniors was the cancellation of standard college testing like the SAT and ACT this past summer. This has resulted in many more colleges going the "test optional" route. That doesn't make your student's top college choice any easier to get into, but it should relieve some testing headaches!
Tip #2: Think twice about applying Early Decision. Students are only allowed to apply Early Decision to one college and, if accepted, they're locked into attending that school. Applying to multiple schools improves your chances of being offered multiple financial aid packages to choose from.
Tip #3: The global recession surrounding the COVID-19 pandemic has caused many colleges to abandon their typical admission processes. This gives deserving students a better opportunity to shop around to find the right school, one that truly wants them!
Want more helpful tips on how to create a college funding plan? Contact us today for a complimentary consultation!
How to Survive Paying for College Free On-Demand Webinar
Enroll in our FREE on-demand webinar and learn how to calculate:
Expected Family Contribution (EFC).
Cost of Attendance (CoA).
FAFSA and CSS profile.
Public versus private costs.
How you can afford college without jeopardizing retirement.
Enroll for free now! Just click the button below!
Fun Facts
According to the Wall Street Journal, COVID-19 has resulted in 16.1% fewer first-year students enrolled in undergraduate programs.
First-year enrollment in community colleges during COVID-19 has declined even farther, falling by more than 22%.
COVID-19 has also resulted in a greater gender enrollment gap among first-year students. The drop in male first-year enrollment has been nearly 3 times that of female first-year enrollment (6.4% compared to 2.2%).
Tips For Parents
Financial Aid Optimization For Your High School Sophomore Starts in 2020!
With a two-year lookback at income for FAFSA and CSS Profile eligibility, the process may seem overwhelming. Our advice hasn't changed: Get your college funding plan in order now!
If your student is a sophomore in high school, now is the time to plan. Under FAFSA and CSS Profile rules, the "base" income year for students entering college in 2023 is 2021, meaning you'll have to report income for next year.
As always, Westface College Planning is here to help. We have eight easy tips for ensuring that your finances are working in your favor NOW!
Ready for your own success story?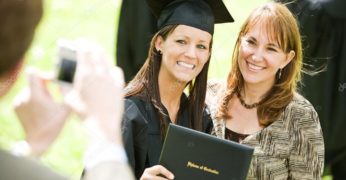 If you're a typical parent with college-bound students, you're probably overwhelmed. You want to help your sons and daughters make the right choices and prevent overpaying for their education. You're not alone! We're here to help. Schedule your free consultation today – click below to get started!
Catch our free, on-demand webinar:
How to Survive Paying for College
Join Beatrice Schultz, CFP® for our on-demand webinar, where she provides parents with the exact steps that often greatly lower the cost of college, even if there's little time to prepare.