Is Test Optional an Option for the Class of 2022?
Guest blogger Lisa Marker-Robbins is the owner/CEO of LEAP (Learning Enrichment and Assistance Program, LLC).
Will you need ACT or SAT scores to apply to college?
Probably and here's why.
Due to Covid, the high school graduating class of 2021 saw a surge in the number of colleges to make submitting test scores optional. There were a few hold outs such as the public system for Florida, Georgia Tech and the University of Florida. However, students who did test and fell within the 25th to 75th percentile range for ACT or SAT scores from admitted students the previous year were encouraged to submit scores.
Here's a short explanation from that offering where we explain why the class of 2022 and beyond won't be able to count on this option at a great number of schools. 
Ready for your own success story?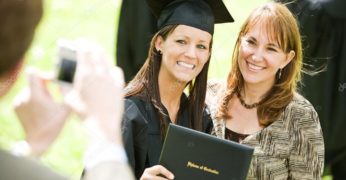 If you're a typical parent with college-bound students, you're probably overwhelmed. You want to help your sons and daughters make the right choices and prevent overpaying for their education. You're not alone! We're here to help. Schedule your free consultation today – click below to get started!
Catch our free, on-demand webinar:
How to Survive Paying for College
Join Beatrice Schultz, CFP® for our on-demand webinar, where she provides parents with the exact steps that often greatly lower the cost of college, even if there's little time to prepare.