Managing Student Loans
Happy New Year! If you have a High School senior, and you have not yet submitted the FAFSA and CSS Profile to all their preferred colleges, do it now! Some private college financial aid deadlines have passed and every public and private college deadline is before March 1, 2018.
Many people are wondering how the new tax laws will impact them and their college funding planning. In our featured article "Tax Cut and Job Act Impact on Education," EFC Plus has done a good job listing every item of the tax changes and how they will impact higher education.
Do you worry about your students taking on student loans and how they'll ever pay them back? It's a smart thing to worry about! Forbes spoke with a graduate who paid off $61K in student loans in 1.5 years! Check out the article in our "In College News" section. No, it isn't easy, but it is possible with a strict plan in place.
If you are not yet sure about your college funding plan, join me at one of our January workshops. I'll be hosting one at our Vancouver, WA office on January 17th at 6 pm. You can learn more and register here. Everyone is welcome.
We look forward to connecting with many of you throughout 2018!
All the best,
Beatrice Schultz, CFP®
Westface College Planning
WA: (360) 818-7728 | CA: (650) 587-1517
1498 SE Tech Center Place, Ste 385
Vancouver, WA 98683
---
College Funding Workshops & Webinars
Most parents are not financially prepared to enter the most expensive time period of their lives: covering their child's college education.
Our 60-minute in-person workshops and online webinars provide vital steps you can take right now to assure you understand the cost of attendance and how you can afford college without jeopardizing your retirement.
---
Click here to see our upcoming free events and reserve your spot!
---
[ezcol_1half]
Workshops
In-person workshop
Meet with Beatrice and get info on how to minimize your college funding outlay.
Westface College Planning Workshop
1498 SE Tech Center Place, Ste 385, Vancouver, WA
[/ezcol_1half] [ezcol_1half_end]
Webinars
Get the info you need from the comfort of home. Join our live online webinar with the same great info as our in-office presentations and ask all your questions!
[/ezcol_1half_end]
---

How Will the New Tax Law Affect Higher Education Funding?
Recently, both houses passed the new tax bill, which is the first major change to the tax code in 30 years. The new Tax Cut and Job Act will have a significant impact on education funding. The main objective of the bill is to lower taxes and simplify the process.
Over the past few months, numerous proposals were changed or added to the bill. All of these changes will affect multiple areas of educational funding. Listed below are the final approved areas that we have identified. Some of the items may have a direct or indirect impact on college funding and student loan repayment.
[Continue reading EFC Plus article here…]
---
Great Tips for College Students in Debt! Read how this graduate paid off $61K in student loans in 1.5 years. Wow!
Muneeb Ahmad, a 24-year-old University of Michigan graduate with a computer science engineering degree, repaid $61,400 of student loans in full in only 1.5 years.
Here's how he did it….
[Continue Reading the Forbes article here]
Connect with us on social media:
Ready for your own success story?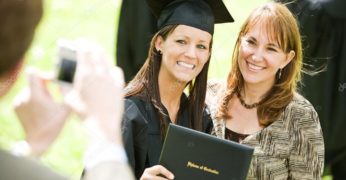 If you're a typical parent with college-bound students, you're probably overwhelmed. You want to help your sons and daughters make the right choices and prevent overpaying for their education. You're not alone! We're here to help. Schedule your free consultation today – click below to get started!
Catch our free, on-demand webinar:
How to Survive Paying for College
Join Beatrice Schultz, CFP® for our on-demand webinar, where she provides parents with the exact steps that often greatly lower the cost of college, even if there's little time to prepare.