Critical Year-End College Planning
'Tis the Season for College Planning
Happy Holidays! December is not only a wonderful month for connecting with family and friends but also the month for year-end financial aid planning.
With the new FAFSA two-year look-back, parents of Sophomores should have their financial aid plan solidified before 2018 starts (the income year that counts for their FAFSA). Check out our In College News article "10th Grade is Critical in Getting Money for College" to learn more about how this 2 years back rule works.
If you are a parent of a senior, check out "Financial Tips for High School Graduates" for great practical advice on how they should handle their money. Whether your student will be heading to college, joining the workforce, enlisting in the military, taking a gap year or are not quite sure where they are heading, they'll definitely need to read this!
As the Holiday Season is upon us, we find ourselves reflecting on the past year and on those who have helped us shape our business. We value our relationship with you and look forward to working with you in the new year to come. We wish you a Happy Holiday Season and a New Year filled with Peace and Prosperity.
All the best,
Beatrice Schultz, CFP®
Westface College Planning
WA: (360) 818-7728 | CA: (650) 587-1517a
1498 SE Tech Center Place, Ste 385
Vancouver, WA 98683
---
College Funding Workshops & Webinars
Most parents are not financially prepared to enter the most expensive time period of their lives: covering their child's college education.
Our 60-minute in-person workshops and online webinars provide vital steps you can take right now to assure you understand the cost of attendance and how you can afford college without jeopardizing your retirement.
---
Click here to see our upcoming free events and reserve your spot!
---
[ezcol_1half]
Workshops
In-person workshop
Meet with Beatrice and get info on how to minimize your college funding outlay.
Westface College Planning Workshop
1498 SE Tech Center Place, Ste 385, Vancouver, WA
[/ezcol_1half] [ezcol_1half_end]
Webinars
Get the info you need from the comfort of home. Join our live online webinar with the same great info as our in-office presentations and ask all your questions!
[/ezcol_1half_end]
---

Financial Tips for High School Graduates
When you graduate from high school, you have a variety of options available to you. You may be planning on going on to college in the fall or you may be working full-time. You may decide to join the military or you may plan on taking a year off to decide what to do with your life. Your parents may be willing to help you get set up, or you may be expected to shoulder the majority of your expenses on your own.
Here are 10 financial tips that should help you no matter what your situation:
---

10th Grade is Critical in Getting Money for College
If you want to get the most financial aid for your child's freshman year of college, don't wait until his or her senior year of high school to make important financial moves.
The fall term of 10th grade is a key time to make changes that can put a family in the optimal position to get financial aid.
The reason: Families now fill out the Free Application for Federal Student Aid, the form used to determine grants, loans and other forms of federal aid, based on their "prior-prior year" income. That means high-school sophomores who graduate in 2020 will use 2018 as the base year in reporting family and student income on their first Fafsa.
"Starting Jan. 1, families of high-school sophomores will need to be more careful," says Mark Kantrowitz, publisher of
Cappex.com
, a website that connects students with colleges and financial aid. With that in mind, here's a look at some financial steps parents of high-school sophomores can take before the end of 2017 and some they should defer until after Jan. 1.
Connect with us on social media:
Westface College Planning is a trade name of Paceline LLC. December 2017 – Issue #72
Ready for your own success story?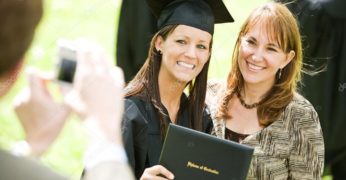 If you're a typical parent with college-bound students, you're probably overwhelmed. You want to help your sons and daughters make the right choices and prevent overpaying for their education. You're not alone! We're here to help. Schedule your free consultation today – click below to get started!
Catch our free, on-demand webinar:
How to Survive Paying for College
Join Beatrice Schultz, CFP® for our on-demand webinar, where she provides parents with the exact steps that often greatly lower the cost of college, even if there's little time to prepare.