How to Choose an Affordable College
April marks the arrival of college acceptance letters. For students, this is a time of excitement as they begin moving toward their future. For parents, it is an opportune time to review college budgets and ensure your funding plan is affordable and on track. We're happy to help!
Costly Mistakes Parents Need to Avoid

We understand that each family has a different situation, yet with every acceptance letter, there is a choice. Studies show that parents are over-borrowing for college, which means that many are putting their financial futures at risk. One of the articles I'm sharing below gives tips on how to make a sensible and affordable college decision and not jeopardize your retirement.
Did you know that in the last 25 years borrowing has tripled? Parents are finding themselves deeper in debt and defaulting on their repayment plans. For a more in-depth look at borrowing trends and how this is affecting parent borrowers, check out the article below.
Give Us a Call!
We want to help parents navigate college planning and optimize their financial strategies. Sign up for a complimentary college funding consultation or watch our free on-demand webinar today!
Beatrice Schultz, CFP®
Westface College Planning
www.WestfaceCollegePlanning.com

WA: (360) 818-7728
CA: (650) 587-1559
1498 SE Tech Center Place, Ste 385
Vancouver, WA 98683
Tips for Parents
The Biggest Mistake Parents Make When Paying for College
Published on Money.com
Over-borrowing for college is a dangerous move for parents. One of the ways to avoid this pitfall is to be honest about what you can afford and share that with your children long before they begin their path toward searching for colleges. For more tips, here are 3 ways to prevent borrowing too much for college.
On-Demand Webinar
Tackling the Runaway Costs of College
In our free webinar, you'll earn how to calculate your Expected Family Contribution (EFC), Cost of Attendance (CoA), the FAFSA & CSS profile, public vs. private costs, and how you can afford college without jeopardizing retirement. Watch it now!
In College News
Worrisome Trends for the Parent PLUS Loan
By Adam Looney and Vivien Lee ● Published on Brookings
With rising tuition rates and borrowing continuing to rise, more and more parents are finding themselves saddled with the burden of student loan debt. This article shares more on borrowing trends and their implications.
Ready for your own success story?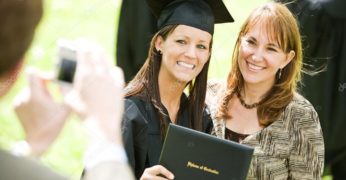 If you're a typical parent with college-bound students, you're probably overwhelmed. You want to help your sons and daughters make the right choices and prevent overpaying for their education. You're not alone! We're here to help. Schedule your free consultation today – click below to get started!
Catch our free, on-demand webinar:
How to Survive Paying for College
Join Beatrice Schultz, CFP® for our on-demand webinar, where she provides parents with the exact steps that often greatly lower the cost of college, even if there's little time to prepare.