Designing a College Financial Plan for Juniors & Beyond
It's March! In a few short weeks, we're officially diving into spring!

Where do high school juniors start their college plan?
Before anything else, it's important to set some time aside to outline your game plan. Here's are 5 to-dos for your junior before senior year begins.

How to write a great financial aid appeal letter

For seniors, you should be receiving award letters. If you've had a hard time reading them, you aren't alone!

If you've had a change in financial circumstances or competing offers from different colleges, you may want to consider appealing an award. Check out this step-by-step guide to creating a masterful appeal letter.

Spring into college financial planning

Contact us, sign up for a complimentary college funding consultation or register for an educational webinar today!
Tips for Parents of Seniors
5 To-Do's for Making High School Juniors
College Ready
School is back in full swing, and that means for many high school juniors, the thought of college isn't too far behind. So what can you do to get ready for the collegiate grind?
Here are a few tips to get you on the right track to plan for college as a high school junior.
On-demand Webinar: How to Survive
Paying for College
At our free paying for college webinar, we'll show you how to start navigating the paying for college process. Learn how to calculate your Expected Family Contribution (EFC), Cost of Attendance (CoA), the FAFSA & CSS profile, public vs. private costs, & more in our free webinar!
In College News
How to Write a Great Financial Aid Appeal LetterBy The College Essay Guy
Published on CollegeEssayGuy.com
So you've been accepted to a great college (yay!) only to find out the school isn't giving you enough money (wompwomp). What do you do? Accept your fate? Resign yourself to attending your back-up school? Start a GoFundMe campaign? Maybe.
But first…
You gotta' wonder: Is this ALL the money the school can offer me? Could it be that, if you ask nicely and write a financial aid letter request, then the school just might give you a little more?
Ready for your own success story?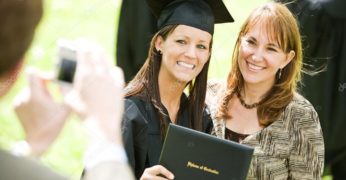 If you're a typical parent with college-bound students, you're probably overwhelmed. You want to help your sons and daughters make the right choices and prevent overpaying for their education. You're not alone! We're here to help. Schedule your free consultation today – click below to get started!
Catch our free, on-demand webinar:
How to Survive Paying for College
Join Beatrice Schultz, CFP® for our on-demand webinar, where she provides parents with the exact steps that often greatly lower the cost of college, even if there's little time to prepare.