Guest Podcast: How Smart Parents Find the Right School for the Right Price
Guest blogger, Lisa Marker-Robbins, is the founder of Flourish Coaching.
"Be smarter about slaying the college planning dragon!" is financial planner, Beth Walker's advice to smart parents who want to preserve their wealth, limit college debt, or both. She joins the podcast to speak about the critical components required to begin college planning to help your student get what they need academically, socially, and emotionally. She says, "even smart families with the means to pay for college can always do better."
Beth's approach is with the mind of a financial planner but the heart of a parent. Her unconventional message is a game-changer for smart parents who don't want to overpay for college and explains how to solve the college cash flow challenge. You'll hear why it has to be a team effort and why the process is much like painting a room. She says that while it's not necessarily fun, the outcome is worth it.
Beth Walker is the author of Never Pay Retail for College – How Smart Parents Pay for College at the Right Price. She's been crafting the best financial tips for college students for more than a decade and created the Center for College Solutions – to take the mystery out of the process and ensure that parents never pay retail for college.
Highlights
What leads to smart, successful parents overpaying for college when they wouldn't overpay for a home
Why successful and affluent parents should strategize paying for college
How Beth, as a financial planner, learned that the two most important aspects of college planning have nothing to do with finances
How treating college planning like a kitchen remodel or painting a room leads to a better outcome for your student
Listen on…the Flourish Site, Spotify, Apple, Google, Amazon Music, Stitcher, or your favorite platform.
Links mentioned in this episode
Beth's book: Never Pay Retail for College
Beth's site: Center for College Solutions
Free College Planning Timeline from Lisa
Launch College & Career Clarity Course
Ready for your own success story?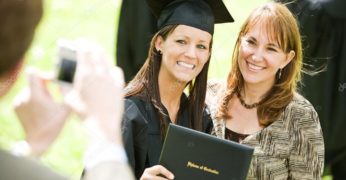 If you're a typical parent with college-bound students, you're probably overwhelmed. You want to help your sons and daughters make the right choices and prevent overpaying for their education. You're not alone! We're here to help. Schedule your free consultation today – click below to get started!
Catch our free, on-demand webinar:
How to Survive Paying for College
Join Beatrice Schultz, CFP® for our on-demand webinar, where she provides parents with the exact steps that often greatly lower the cost of college, even if there's little time to prepare.