Hi Friend,
March is here! We are all anticipating the arrival of spring and the longer days of sunshine. Along with dreaming of warmer weather, high school seniors are also anxiously waiting for their college acceptances and financial aid award letters.
Few students pay the published tuition price at private colleges. Many private colleges provide some need-based and/or merit-based aid to the majority of their students. Forbes' Lucie Lapovsky, addresses the question of why private colleges continue to increase their price when most of their students are not paying the published price and the high price is actually discouraging students from even looking at the schools. Is it time for transparent pricing?
Many families believe that financial aid is only for those with financial need. That is not true! Many colleges grant merit aid scholarships to students based on their academic or other achievements. The challenging part? Not every college awards merit aid. Learn how college selection is the most important factor for families hoping to reduce their cost of college with merit aid in our March blog.
If you are looking for coaching on how to navigate the financial aid process give us a call, sign up for a complimentary college funding consultation or register for an educational webinar today!
– Trixie
Do You Understand the Real Net Price Of College?
Few students pay the published tuition price at private colleges because of the plethora of financial aid available to all students. This is also true for many students at public colleges where there are now many programs that offer free tuition especially at community colleges and where tuition is covered by the Federal Pell grant for most low-income students. At most private colleges, with the exception of the most competitive such as the Ivies and little Ivies, almost all colleges provide both need-based and merit-based aid to almost all of their students and, at many institutions, to all of their students irrespective of financial need.
What Exactly is Merit Aid and Are You Eligible?
You may have heard of merit aid, or merit scholarships. Maybe you heard that it helps pay for college, but do you know how it works or how to get it? Here is what you need to know about merit aid as your student prepares for college applications.
Colleges grant merit aid scholarships to students based on their academic or other achievements. It could be an impressive GPA, athletic skills, an artistic portfolio or any recognition of their unique abilities.
Academic scholarships are the most common form the aid is awarded as. They take into account your child's grades, standardized test scores like the SAT and ACT, and class rank to award your student money.
How to Survive Paying for College Free On-Demand Webinar
Enroll in our FREE on-demand webinar and learn how to calculate:
Expected Family Contribution (EFC)
Cost of Attendance (CoA)
FAFSA and CSS profile
Public versus private costs
How you can afford college without jeopardizing retirement
Enroll for free now! Just click the button below!
Westface College Planning is here to help ensure your planning is where it needs to be. Contact us with any questions you might have for the years to come!
Ready for your own success story?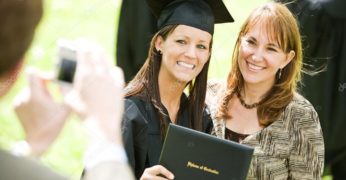 If you're a typical parent with college-bound students, you're probably overwhelmed. You want to help your sons and daughters make the right choices and prevent overpaying for their education. You're not alone! We're here to help. Schedule your free consultation today – click below to get started!
Catch our free, on-demand webinar:
How to Survive Paying for College
Join Beatrice Schultz, CFP® for our on-demand webinar, where she provides parents with the exact steps that often greatly lower the cost of college, even if there's little time to prepare.