Guest Podcast: How the CSS Profile Could Impact What You Pay for College with Beatrice Schultz
Guest blog featuring: Lisa Marker Robbins, founder of Flourish Coaching with Beatrice Schultz, owner of Westface College Planning.
In this episode, Lisa and Beatrice discuss:
How the CSS Profile differs from the FAFSA for getting college financial aid.
Which colleges use the CSS Profile.
Why it's important to establish a college budget as early as your student's sophomore year.
Reasons why you should complete the CSS Profile and apply for other financial aid opportunities regardless of your family income.
What materials to gather before sitting down to complete the CSS Profile.
Key Takeaways:
While not historically the case, a greater number of public colleges and universities are choosing to use the CSS profile to gather more information about your student and family to award scholarships, grants, and loans.
There can be strategies around income and assets to make your student's CSS profile look more preferred.
The special circumstances box is key when filling out the CSS profile if your financial situation has changed in the last two years.
To not miss out on financial aid, assume the financial aid is due when the application is due. This will ensure your student does not miss the deadlines for financial assistance.
"It is a time to have a real consciousness about these $1,000 here and $1,000 there – it's a huge amount of money." – Beatrice Schultz
About Beatrice Schultz:
Beatrice Schultz, CFP® is the owner of Westface College Planning
For over 25 years, Beatrice Schultz, CFP® and Westface College Planning have been working with families to design college financial plans that help minimize out-of-pocket expenses, maximize aid eligibility and navigate the paying for the college process.
Beatrice has a Bachelor of Science in Chemical Engineering from Queen's University in Canada and a Masters in Management from Boston University – Vrije Universiteit Brussels, Belgium.
Beatrice is also the owner of Westface Financial Advisory and Westface Financial & Insurance Services. Westface College Planning, Westface Financial Advisory and Westface Financial and Insurance Services are trade names of Paceline, LLC, a registered investment advisory firm.

Episode References:
Get Lisa's Free on-demand video: How-to guide for your teen to choose the right major, college, & career… (without painting themselves into a corner, missing crucial deadlines, or risking choices you both regret).
https://courses.flourishcoachingco.com/howtoguideyourteen-free-training
Connect with Beatrice:
LinkedIn: https://www.linkedin.com/in/beatricekschultz/
Facebook: https://www.facebook.com/WestfaceCollegePlanning/
Website: https://westfacecollegeplanning.com/
Connect with Lisa:
Website: https://www.flourishcoachingco.com/
YouTube: https://www.youtube.com/@flourishcoachingco
Instagram: https://www.instagram.com/flourishcoachingco/
LinkedIn: https://www.linkedin.com/company/flourish-coaching-co
Ready for your own success story?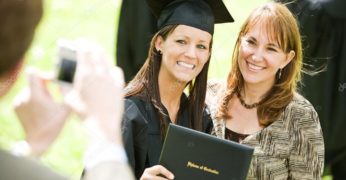 If you're a typical parent with college-bound students, you're probably overwhelmed. You want to help your sons and daughters make the right choices and prevent overpaying for their education. You're not alone! We're here to help. Schedule your free consultation today – click below to get started!
Catch our free, on-demand webinar:
How to Survive Paying for College
Join Beatrice Schultz, CFP® for our on-demand webinar, where she provides parents with the exact steps that often greatly lower the cost of college, even if there's little time to prepare.