College Application Season & the CSS Profile
Hi Friend,
It's October, and fall is in the air!
This year, there are some substantial changes coming to the FAFSA (Free Application for Federal Student Aid) stemming from the FAFSA Simplification Act. The projected availability to file the FAFSA for the 2024-25 award year will be delayed to December 2023. The updates to the FAFSA include a complete redesign and fewer questions intended to simplify the process.
Federal student loan interest began to accrue again in September, and loan payments are set to restart in October. Check out these six steps to review for your student loans including how to make payments more affordable if need be.
The CSS Profile (College Scholarship Services) is an additional financial aid application which is required at hundreds of private and public colleges. I was honored to be the expert guest in a podcast with Lisa Marker-Robbins, where we explored the CSS Profile and its role in helping students receive institutional scholarships and grants.
We want to help you take your next step on the path to creating a clear college funding plan well before you start completing financial aid forms, so reach out for a complimentary consultation with us today!
– Trixie
FAFSA Changes Are Coming: What You Need to Know
Each year, millions of students fill out the Free Application for Student Aid (FAFSA) to get help to pay for college. This help comes from federal and institutional aid, such as grants, scholarships and loans.
For the 2024-25 award year, the FAFSA is getting a facelift that includes a redesign and fewer questions. Plus, formulas determining aid eligibility have been modified with the goal of expanding financial assistance for low-income families.
6 Ways to Prepare for Student Loan Repayment to Begin Again
Your monthly student loan payments will begin again once the COVID-19 emergency relief ends. Congress recently passed a law preventing further extensions of the payment pause.
Student loan interest will resume starting on Sept. 1, 2023, and payments will be due starting in October. We will notify borrowers well before payments restart. Here are six things you can do to prepare—and to make payments more affordable if need be.
Guest Podcast: How the CSS Profile Could Impact What You Pay for College with Beatrice Schultz
In this episode, Lisa and Beatrice discuss:
How the CSS Profile differs from the FAFSA for getting college financial aid.
Which colleges use the CSS Profile.
Why it's important to establish a college budget as early as your student's sophomore year.
Reasons why you should complete the CSS Profile and apply for other financial aid opportunities regardless of your family income.
What materials to gather before sitting down to complete the CSS Profile.
How to Survive Paying for College Free On-Demand Webinar
Enroll in our FREE on-demand webinar and learn how to calculate:
Expected Family Contribution (EFC)
Cost of Attendance (CoA)
FAFSA and CSS profile
Public versus private costs
How you can afford college without jeopardizing retirement
Enroll for free now! Just click the button below!
Westface College Planning is here to help ensure your planning is where it needs to be. Contact us with any questions you might have for the years to come!
Ready for your own success story?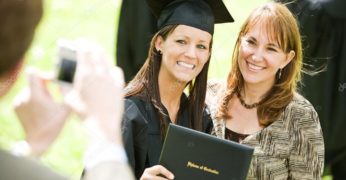 If you're a typical parent with college-bound students, you're probably overwhelmed. You want to help your sons and daughters make the right choices and prevent overpaying for their education. You're not alone! We're here to help. Schedule your free consultation today – click below to get started!
Catch our free, on-demand webinar:
How to Survive Paying for College
Join Beatrice Schultz, CFP® for our on-demand webinar, where she provides parents with the exact steps that often greatly lower the cost of college, even if there's little time to prepare.