Is Your Financial Aid Award Lower Than Expected?
March is here! We are all anticipating the arrival of spring and the longer days of sunshine. Along with dreaming of warmer weather, high school seniors are also anxiously waiting for their college acceptances and financial aid award letters.
After the initial well-earned congrats and hurrahs, you and your student might be left a little confused. Why? Sometimes the cost isn't clearly outlined or the award letter is not what you expected.
Don't worry! We're here to help you sort through this. First, if the award letter is confusing, discover what jargon to look out for and how to determine the real costs you'll be expected to pay.
Second, if your financial aid award is low, there could be a few reasons, so don't stress! Find out if pursuing a financial aid appeal letter is the best action and then follow these tips to make it a winning strategy.  
Spring is a busy time for me with multiple speaking opportunities supporting our communities. If you happen to be in the area, join me at one of these following events:
Do you and your student want the peace of mind that comes with knowing you are on the right track and saving money for college? Give me a call at 360-818-7728, or sign up for a  complimentary college funding consultation or educational webinar today!
I look forward to talking with you soon!
~ Trixie
Tips For Parents
How To Crush That Financial Aid Appeal Letter
The financial aid award letter from your favorite college has arrived, but the package isn't what you expected. Don't panic! 
Maybe it doesn't reflect your current financial situation or a recent scholastic achievement; there could even have been a miscalculation when filing the FAFSA. What do you do? You CAN write a financial aid appeal letter and possibly up the award amount by thousands.
If you find yourself in this situation, it's crucial to not only write an effective financial aid appeal letter with explicit details, but also to follow up swiftly and with finesse.
Here are my five go-to tips when setting out to appeal a financial aid award package.
For daily tips and advice follow Westface College Planning on Facebook!
Tips By Trix
Tip #1:  Have your student apply for a work-study job via the FAFSA; it is an excellent way for students to earn money while in college.

Tip #2: Students who are awarded a grant or fellowship in exchange for work, such as a teaching assistantship, will receive a W-2 and need to file annual taxes.

Tip #3:  Remind your student to file their taxes! Students who are awarded a grant or fellowship in exchange for work, such as a teaching assistantship, will receive a W-2 and need to file annually.
Want more helpful tips on how to create a college funding plan? Contact us today for a complimentary consultation!
On-Demand Free Webinar
Enroll in our FREE on-demand webinar and learn how to calculate:
Expected Family Contribution (EFC)
Cost of Attendance (CoA)
FAFSA & CSS profile
Public vs. private costs
How you can afford college without jeopardizing retirement
Enroll for free now! Just click the button below!
Upcoming Events
Are you and your student interested in exploring technology with Silicon Valley's top industry leaders? Sign up for Dare 2B Digital on March 7, from 9 a.m. to 3:30 p.m. in San Jose. While students in grades 7 to 10 help solve real-world problems, parents explore tech and educational opportunities, including a session with me about paying for college! Click here to register.
We are proud to sponsor a $500 scholarship at the Camas Washougal Business Alliance Stuff The Scholarship Event! This annual fundraiser is March 14th from 5:30 p.m. to 10 p.m. and benefits Camas and Washougal Senior Class. Click here to purchase tickets!
Join Beatrice Schultz, CFP® and Dr. Wrye Sententia
in Davis, California for "Are You Ready For College?"
This FREE college planning presentation takes place at the
Davis Public Library on March 24th from 7 pm to 8 pm.
Click HERE to register.
Industry Events
The 6th Annual Invest in Women Conference is April 27 to 29, in Atlanta, Georgia. The three-day conference is a 360-degree approach for women in the wealth and investment fields with programming in financial and wealth management. I will be co-leading the pre-conference workshop, College Planning For Advisors. If you are interested in attending, please use my promo code "COMBO2020" to save money! Click HERE to register.
Fun College Facts
In 2011, the University of Chicago's Scav Hunt set the Guinness World Record for the largest scavenger hunt
In 2010, Mark Haub, a Kansas State University professor, went on a Twinkie Diet; he lost 27 pounds in 2 months
In the library at the University of Oxford, the "world's most durable battery" has been ringing a bell for more than 175 years
In College News
 Tips For Decoding College Financial Aid Offers
Congress recently approved a handful of measures aimed to make the process of paying for college easier.
After the college acceptance letter comes the financial aid offer. But beware: The offers are not always easy to decipher, and different colleges often use different jargon for the same types of aid or loans.

Despite calls for colleges to adopt more uniform, user-friendly formats, institutions remain free to devise their own aid letters, and the information they include varies. Some don't clearly label student loans and often omit details about the total cost, making it a challenge to figure out how much you'll have to pay.

A study in 2018 by the New America think tank and uAspire, a nonprofit group that promotes college affordability, examined thousands of award letters and found that not only was the financial aid insufficient for most students, they often used confusing terms. Among the colleges that offered a common type of federal loan, for instance, researchers found more than 100 terms for the loan, including two dozen that didn't even mention the word "loan."
"As a result," the report said, "it is exceedingly difficult for students and families to make a financially informed college decision."

Continue reading on The New York Times.
Ready for your own success story?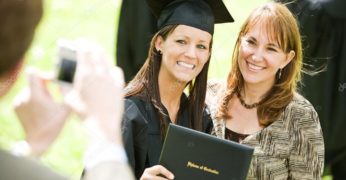 If you're a typical parent with college-bound students, you're probably overwhelmed. You want to help your sons and daughters make the right choices and prevent overpaying for their education. You're not alone! We're here to help. Schedule your free consultation today – click below to get started!
Catch our free, on-demand webinar:
How to Survive Paying for College
Join Beatrice Schultz, CFP® for our on-demand webinar, where she provides parents with the exact steps that often greatly lower the cost of college, even if there's little time to prepare.