Emerging From the Pandemic Recession
How are things changing for you and your student?
As Americans move forward under a new presidential administration, it's a good time to look at what has changed, what is changing and how your student can make the most of those changes.
The Biden administration has extended federal student loan relief that was part of the CARES Act through September 2021. Clearly, this frees up some personal finances so people can continue focusing on covering basic needs as we recover from the recession that resulted from the COVID-19 pandemic. It's helpful to consider how else that extension might affect you and your family.
This month, Westface College Planning shares thoughts from Beth Walker, author of Never Pay Retail for College and founder of the Center for College Solutions, on how your student can grow through this time of change, likening it to the metamorphosis of a butterfly emerging from a chrysalis.
Our on-demand "How to Survive Paying for College" webinar can help you map a clear path for your student's college planning journey, and if you have questions about planning the best possible way forward, Westface College Planning is here to help. Give me a call at 360-818-7728 or sign up for a complimentary college funding consultation or educational webinar today!
~ Trixie
College News
What Does the Student Loan Freeze Mean to You?
The CARES Act passed in March 2020 paused repayment of federal student loans so Americans could focus on more pressing, immediate needs, like housing costs and keeping their families fed. The Biden administration has extended that time-out through September 2021.
Now is the time to learn what that freeze means for you and your student. If you have any questions, Westface College Planning is here to help!
For daily tips and advice follow Westface College Planning on Facebook!
Tips By Trix
Tip #1: The federal student loan freeze under the CARES Act does not apply to privately funded student loans. Your private lender may be willing to grant you similar forbearance, but interest is likely to accrue. Many private lenders are offering other forms of assistance during these challenging times. Contact your private lender if you need help.
Tip #2: If you're able, continue making student loan payments. Not only will this help you pay down student debt faster, but the freeze on interest means you'll be saving money overall.
Want more helpful tips on how to create a college funding plan? Contact us today for a complimentary consultation!
How to Survive Paying for College
Free On-Demand Webinar
Enroll in our FREE on-demand webinar and learn how to calculate:
Expected Family Contribution (EFC).
Cost of Attendance (CoA).
FAFSA and CSS profile.
Public versus private costs.
How you can afford college without jeopardizing retirement.
Enroll for free now! Just click the button below!
Fun Facts
69% of the class of 2019 in the US took out student loans, graduating with an average debt of $29,000.
14% of parents of the class of 2019 took out additional loans, adding an average of $37,200 in debt.
All told, Americans owe more than $1.7 trillion in student loan debt. That's more than double the total US credit card debt!
Tips for Parents
Emerging From the Recession
A butterfly's metamorphosis is an oft-used metaphor, one author and founder of the Center for College Solutions, Beth Walker, finds useful for describing the changes your student may be undergoing.
Walker uses that metaphor as advice for helping students prepare for their future in the wake of the COVID-19 pandemic:
Just as the unremarkable caterpillar goes into a self-imposed lockdown, does all the hard work without anyone watching and one day emerges as a beautiful and different creature rising to new heights for all to see, families can take their cue from nature and commit to fostering a cocoon that allows the butterfly to take flight.
As with all periods of great change, which can seem unstable and confusing, our recovery from the pandemic has presented savvy students and their families with a wonderful opportunity to create a bright, glorious future. If you'd like help planning for that future, give me a call at 360-818-7728 or sign up for a complimentary college funding consultation or educational webinar today!
Visit our latest blog article at WestfaceCollegePlanning.com to learn more.
Ready for your own success story?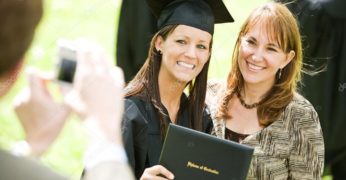 If you're a typical parent with college-bound students, you're probably overwhelmed. You want to help your sons and daughters make the right choices and prevent overpaying for their education. You're not alone! We're here to help. Schedule your free consultation today – click below to get started!
Catch our free, on-demand webinar:
How to Survive Paying for College
Join Beatrice Schultz, CFP® for our on-demand webinar, where she provides parents with the exact steps that often greatly lower the cost of college, even if there's little time to prepare.