Award Letters: Understanding Your True Cost of College
It's February! As we enter the month of Valentines, don't forget to share the love for your finances.
Do your financial aid award letters make sense?

Award letters are infamous for their complexity, jargon, and aversion to telling you the "true" cost you'll end up paying. If you're scratching your head in bewilderment after seeing one of these, here's why.
A comprehensive guide to college financial aid, the FAFSA, and CSS Profile

If you're wondering about everything from college selection for your junior to savings accounts for your freshman, this guide to college financial aid is a great resource worthy of bookmarking.
Dare 2B Digital Conference

I'm excited to announce that I will be an invited speaker at the 2019 Dare 2B Digital conference, Northern California's premier STEAM (Science, Tech, Engineering, Art, and Math) event, where I'll be presenting strategies for college financial planning.
If you're in the San Jose area March 2nd, it's a wonderful event for young students grades 7-10 (and their parents) interested in STEAM. Get your tickets here.
Make financial planning your sweetheart

Give us a call, sign up for a complimentary college funding consultation or register for an educational webinar today!
Tips for Parents of Seniors
Surprise! Your financial aid award letter doesn't make sense. Here's how to measure your true cost of college.
Getting college acceptance letters is a huge relief. It's no longer a guessing game. Once you've celebrated, expect another piece of the puzzle to arrive: Your financial aid award letter.
Trouble is, they're not as straightforward as an acceptance letter. Either you're in or not. With award letters, colleges tend to use their own vocabulary, tables with the financial aid breakdowns and leave out anything they wish.
How to Survive Paying for College Webinar
February 27th • 6pm to 7pm

At our free paying for college webinar, we'll show you how to start navigating the paying for college process. Learn how to calculate your Expected Family Contribution (EFC), Cost of Attendance (CoA), the FAFSA & CSS profile, public vs. private costs, & more!
Dare 2B Digital Conference
Join us at the Dare 2B Digital Conference 2019, Northern California's premier STEAM event and tailored to high school students interested in STEAM careers.
Beatrice Schultz will be presenting strategies for college financial planning in the parent program from 1pm – 1:30pm.
In College News
Guide to College Financial Aid, the FAFSA and
CSS Profile
By Troy Onink • Published on Forbes
If you ever wondered how your income and assets are counted against you when your child applies for college aid, and if there is anything you can do to maximize your aid eligibility — wonder no more.
Updated for 2017, this comprehensive guide to college financial aid includes new tips and insights to help you estimate how much your family will be expected to contribute toward the cost of college and how to maximize your financial aid eligibility.
Ready for your own success story?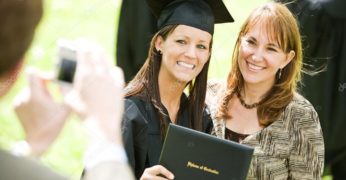 If you're a typical parent with college-bound students, you're probably overwhelmed. You want to help your sons and daughters make the right choices and prevent overpaying for their education. You're not alone! We're here to help. Schedule your free consultation today – click below to get started!
Catch our free, on-demand webinar:
How to Survive Paying for College
Join Beatrice Schultz, CFP® for our on-demand webinar, where she provides parents with the exact steps that often greatly lower the cost of college, even if there's little time to prepare.