September 2015 Newsletter: High School Senior Checklist, College Discounts & More
September 2015 Newsletter
Private College Discounts On The Rise
---
It's September! Everyone is back in school and it's time to do some planning.
This month's Featured Find examines recent data indicating tuition discount rates are on the rise and the expected impact on smaller private colleges.
It's a crucial time for organizing your college financial plan, and we're here to help! Our Senior Scoop has links to checklists and timelines to keep you on track.
All the best,
Beatrice Schultz, CFP®
Westface College Planning 
(650) 587-1559
Featured Find
Tuition Discount Rates Rise Again, Signaling Potential Challenges for Private Colleges
"Tuition-discount rates at private, nonprofit colleges have once again hit an all-time high, and appear to be holding down net tuition revenue, according to preliminary estimates from the National Association of College and University Business Officers' annual survey.
The projected discount rates for 2014 are 48 percent for first-time full-time freshmen and 41.6 percent for all undergraduates.
That's likely to be the most attention-grabbing finding from the association's latest 
Tuition Discounting Study
, released on Tuesday…"
---

How to Survive Paying for College Workshops & Webinars
Seating may be limited – Register to ensure your spot!
Most parents are not financially prepared to enter the most expensive time period of their lives: covering their child's college education.Our 1-hour 
workshops
 provide steps you can take 
right now
 to assure you understand the cost of attendance and how you can afford college without jeopardizing your retirement.
Our next upcoming event is:
---

Senior Scoop
Your High School Senior's College Checklist
Did you just begin your final year of high school? Is college on the horizon? Preparedness is key for successful college planning.
Staying on top of deadlines and remembering all the requirements can be a task in itself. As you prepare to move on to the next phase of your life, college planning is a critical stage. Incorporating a timeline or a checklist to your organizational tools, can help you stay a step ahead of college deadlines.
Don't forget to include your support system through this whole process; they are just as excited for you to go to college (if not more!) Here is their very own checklist to help them help you along the way: Help Your Child Prepare for College.
---
About Westface College Planning
If you are a typical parent with college bound students, you're probably overwhelmed by all the research necessary to help your sons and daughters make the right choices and prevent overpaying for their education.
You are not alone!
Get the facts. Educate yourself to potentially save tens of thousands of dollars on a single college education. Parents of more than one child heading to college in the next few years, can save even more.
At Westface College Planning, we work with families to help you plan for and navigate the "paying for college" process. We teach you how to minimize your out-of-pocket expenses, maximize financial aid eligibility, understand the best way to navigate through the college selection process and prioritize your sources of college funds to protect your life savings!
Sign up for a free workshop or webinar or call to schedule a complimentary college funding consultation today.
More information at WestfaceCollegePlanning.com.
---
September 2015 – Issue #47
Click here to sign up for email updates.
You'll receive our monthly newsletters and other important updates… Directly to your inbox!
Ready for your own success story?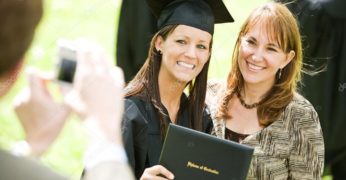 If you're a typical parent with college-bound students, you're probably overwhelmed. You want to help your sons and daughters make the right choices and prevent overpaying for their education. You're not alone! We're here to help. Schedule your free consultation today – click below to get started!
Catch our free, on-demand webinar:
How to Survive Paying for College
Join Beatrice Schultz, CFP® for our on-demand webinar, where she provides parents with the exact steps that often greatly lower the cost of college, even if there's little time to prepare.