November 2016 Newsletter: Canadian Universities, Cheapest Out-of-State Colleges & More!
It's November! The college application season is in full swing for seniors.
For any seniors (or juniors) still looking to add some financially and academically 'safe' schools to their list, check out our Senior Scoop for U.S.News' "10 Universities With the Cheapest Out-of-State Tuition".
Don't forget to look outside the US for great higher learning for a great value. Did you know that many of the top colleges in the world, as ranked by Times Higher Education, are Canadian Universities? University of Toronto is ranked #19, and offers US students education for considerably less than many equivalent US colleges.
Check out our Featured Find for more insights into Canada's great schools at bargain prices and to answer the question "Should You Go To College in Canada?"
We want to help you take your next step on the path to creating a clear college funding plan well before you start completing financial aid forms.
Sign up for an upcoming workshop or give me a call today.
All the best,
  Beatrice Schultz, CFP®
  Westface College Planning 
  WA: (360) 818-7728 | CA: (650) 587-1517 
  1498 SE Tech Center Place, Ste 385
  Vancouver, WA 98683
---
Featured Find
Should You Go to College in Canada?
Both familiar and foreign, Canada has fine schools at bargain prices. But you'd better bundle up.
It's a foreign country but just a 90-minute flight from New York or Boston. The natives speak English–and French. Their brand-new prime minister is 43 and even has a tattoo.
For some students in the U.S., heading north to college in Canada is a choice that makes both financial and intellectual sense…
---

How to Survive Paying for College Workshops & Webinars
Seating may be limited – Register to ensure your spot!
Most parents are not financially prepared to enter the most expensive time period of their lives: covering their child's college education.
Our 1-hour workshops provide steps you can take right now to assure you understand the cost of attendance and how you can afford college without jeopardizing your retirement.
Our upcoming events are:
---
Senior Scoop
10 Universities with the Cheapest Out-of-State Tuition
College is a costly investment, but out-of-state students at some public schools can pay a lot less.
Among the 10 schools where out-of-state students pay the lowest tuition for the 2016-2017 school year, the average was about $7,909.
That's significantly lower than the average among all 334 ranked schools that submitted these data to U.S. News in an annual survey, at $21,377. To compare, the average in-state tuition among public universities was $9,130 for 2016-2017.
Alcorn State University in Mississippi tops the list of cheapest colleges for out-of-state students, charging them $6,552 for 2016-2017. Following closely behind was Minot State University in North Dakota, where students pay $6,568…

[Continue Reading Article Here …]
---
About Westface College Planning
If you are a typical parent with college bound students, you're probably overwhelmed by all the research necessary to help your sons and daughters make the right choices and prevent overpaying for their education.
You are not alone!
Get the facts. Educate yourself to potentially save tens of thousands of dollars on a single college education. Parents of more than one child heading to college in the next few years, can save even more.
At Westface College Planning, we work with families to help you plan for and navigate the "paying for college" process. We teach you how to minimize your out-of-pocket expenses, maximize financial aid eligibility, understand the best way to navigate through the college selection process and prioritize your sources of college funds to protect your life savings!
Sign up for a free workshop or webinar or call to schedule a complimentary college funding consultation today.
---
Click here to sign up for email updates.
You'll receive our monthly newsletters and other important updates… Directly to your inbox!

November 2016 Newsletter – Issue #61
Ready for your own success story?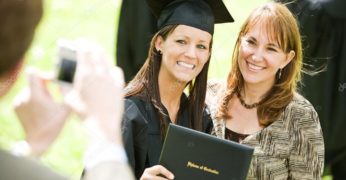 If you're a typical parent with college-bound students, you're probably overwhelmed. You want to help your sons and daughters make the right choices and prevent overpaying for their education. You're not alone! We're here to help. Schedule your free consultation today – click below to get started!
Catch our free, on-demand webinar:
How to Survive Paying for College
Join Beatrice Schultz, CFP® for our on-demand webinar, where she provides parents with the exact steps that often greatly lower the cost of college, even if there's little time to prepare.