Harvard Accepts $400 Million Endowment
Once again, the spotlight is being shined on college endowments.  At the start of the year, a mass of articles flooded in reporting the top colleges who raked in the highest dollar amount in endowments.  Harvard, the University of Texas, Yale, Stanford, and Princeton all took the top 5 spots, with the most substantial 11 percent growth by the University of Texas from last year.  This wasn't the only positive note.
Overall, endowments of 2014 returned 15.5 percent, showing an increase from 2013's 11.7 percent, and a huge leap from 2012 that ended in the red at negative 0.3 percent.
Endowment Defined
In educational terms, endowment harbors a couple of meanings.  It refers to both the total value of investments and gift money donated by individuals.  In a past issue of their Engineering magazine, North Carolina State University describes how these funds are generally divvied:
"After a supporter makes an endowment gift, the principal is deposited in an investment account, and only the endowment's annual income is used for the donor's chosen purpose. So, if a donor makes a $500,000 endowed professorship gift, a set percentage of the interest building off that amount goes to the chosen faculty member each year. Endowments last forever and touch many lives as the principal grows over time."
A Generous Gift
Last week, endowment history was made.  Billionaire John Paulson donated a $400 million endowment to Harvard's Engineering and Applied Sciences department.  This surpassed the previous record for Harvard's biggest donation, $350 million, and ranks as one of the largest endowments from a lone benefactor in the U.S.  $600 million is the largest on record, given by Gordon Moore, his wife Betty, along with their foundation, to the California Institute of Technology in 2001.
Even more incredible: That single $400 million donation to Harvard towers over 98 percent of accumulated endowments throughout the nation's college circuit.  It's no secret that Harvard is the richest university in America, and critics point out that such a massive donation would be better spent at a lesser funded university.
With the top 1 percent of college endowments making up two-thirds of all collective endowments, such critiques are certainly valid, and skeptics will continue to question as long as the widening gap exists between wealthy and moderately funded institutions.
Westface College Planning helps navigate the financial aid process from start to finish.  To learn how we can minimize college cost, call us at 650-587-1559 or sign up for one of our Tackling the Runaway Costs of College Workshops or Webinars.
Photo Credit: Nancepants
Ready for your own success story?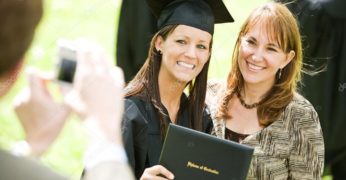 If you're a typical parent with college-bound students, you're probably overwhelmed. You want to help your sons and daughters make the right choices and prevent overpaying for their education. You're not alone! We're here to help. Schedule your free consultation today – click below to get started!
Catch our free, on-demand webinar:
How to Survive Paying for College
Join Beatrice Schultz, CFP® for our on-demand webinar, where she provides parents with the exact steps that often greatly lower the cost of college, even if there's little time to prepare.