Good College Planning is Good Retirement Planning
Hi Friend,

November is here! The holiday season is just around the corner.

The past 20 months of the COVID-19 pandemic have been tough for many. The COVID 19 Emergency Relief Package has offered relief for students and families in the form of student loan interest forgiveness, tuition assistance and emergency grants. Check out StudentAid.gov for a list of student relief measures which you may still qualify for.

For those of you in the midst of completing financial aid applications this year, be sure you know that the government and colleges are offering further relief; Stimulus checks or federal coronavirus-related grants should NOT be input on the Free Application for Federal Student Aid (FAFSA®) form as income in any way.

"Good college planning is good retirement planning. These two important planning goals cannot and should not be done separately because they are a critical part of the same financial ecosystem for every family we serve." This is the introduction paragraph of this month's guest blog by Beth Walker, author of " Never Pay Retail for College." Her insightful article, written for ReThinking65 and directed to financial advisors, discusses why "A paradigm shift is needed for paying for college." "If we can guide parents to approach the purchase of college as a savvy consumer vs. an emotional parent stuck in a conventional wisdom mindset, we can become a hero, not an enabler." She perfectly captures why I do what I do.
With gratitude at Thanksgiving, I thank you for your friendship and goodwill and wish you all a bountiful Thanksgiving blessed with peace and prosperity.
– Trixie
 Things Students Need to Know During COVID-19 
If you've got federal student loans, you may wonder how the COVID-19 emergency affects your federal   financial aid. The U.S. Department of Education (ED) has provided several relief measures for students, such as tuition refunds and credits, emergency grants, and enrollment flexibilities. Read on to learn about these relief measures and find info about transferring schools or postponing your next term.
  College News: "Failing" Advisors' Approach to College Planning
Conventional wisdom continues to  fall short in arming families with solutions that help them balance the priorities of maintaining their current lifestyle, getting on track/staying on track for retirement and paying for college. We are trained to use 529 calculators to "solve" for the retail cost of college by plugging in the cost-of-attendance, determining the number of years before college begins and asking parents what percentage of college they'd like to fund — for a single student.   That's our industry's approach to "college planning"  and it's not working.
How to Survive Paying for College Free On-Demand Webinar
Enroll in our FREE on-demand webinar and learn how to calculate:
Expected Family Contribution (EFC)
Cost of Attendance (CoA)
FAFSA and CSS profile
Public versus private costs
How you can afford college without jeopardizing retirement
Enroll for free now! Just click the button below!
Westface College Planning is here to help ensure your planning is where it needs to be. Contact us with any questions you might have for the years to come!
Ready for your own success story?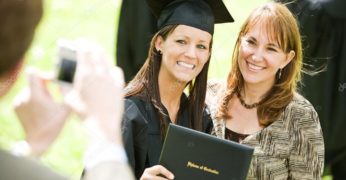 If you're a typical parent with college-bound students, you're probably overwhelmed. You want to help your sons and daughters make the right choices and prevent overpaying for their education. You're not alone! We're here to help. Schedule your free consultation today – click below to get started!
Catch our free, on-demand webinar:
How to Survive Paying for College
Join Beatrice Schultz, CFP® for our on-demand webinar, where she provides parents with the exact steps that often greatly lower the cost of college, even if there's little time to prepare.