Federal Student Loan Interest Rates were Announced, and They're Rising
It's June! Summer is here!  A warm congratulations to our graduating seniors.  You did it!
If you have soon-to-be college freshmen, this summer will be a critical time to create your detailed college funding plan for the next four years. For many families, this will include some loans.
Federal student loan interest rates are rising for the 2018-2019 school year . Undergraduate loan rates will increase from 4.45% to 5.05% and parent PLUS loans will rise from 7.00% to 7.60% . Check out our  Tips for Parent of Seniors   article for more details.
To address the impact of excessive student debt, I'm hosting a special student loan webinar on June 13th. I'll discuss the facts about student loan choices, repayment options, and forgiveness plans.
For our pre-college students in middle and high school, the college selection process is overwhelming. This month's  In College News article offers a good perspective on how much faith to place in college rankings. Often students find their best academic, social and financial fit is uncorrelated with reported college rankings.
Before ping into summer vacation, why not get a head-start on your college financial plan? Sign up for a complimentary college funding consultation or educational webinar with me today!
All the best,
Beatrice Schultz, CFP®
Westface College Planning
WA: (360) 818-7728 | CA: (650) 587-1517
1498 SE Tech Center Place, Ste 385
Vancouver, WA 98683
Tips for Parents of Seniors
Student Loan Interest Rates are Rising – Here's What You Need to Know
By Miranda Marquit ● Published on StudentLoanHero.com
Federal student loan interest rates are set to rise for the second year in a row, increasing from 4.45% to 5.05% for undergraduate loans.
Each year, the government sets a new rate for loans disbursed during the following school year. Rates for graduate student loans and Direct PLUS Loans will also move higher.
Student Loan 101 Webinar: Your Plan for Taking and Paying Back Loans for College!

June 13 2018 • 5:30pm to 6:30pm PT
Student loans can be a headache, but they don't have to be!
In this special webinar, Beatrice explains student loans, from federal to private to repayment options, to help guide your family and piece together a plan. Every family is different, so let's work together to find the best option for you.
Back to School Webinar: How to Design Your College Financial Plan

August 15 2018 • 12pm to 1pm PT
Join Beatrice Schultz CFP® for our Back to School Webinar on college funding. It's online, accessible anywhere, and free!
In this afternoon webinar, Beatrice will help you build your college financial plan before the first day of school begins.
In College News

15 Things to Know About U.S. News' College Rankings
By Lynn O'Shaughnessy ● Published on TheCollegeSolution.com
While U.S. News and World Report's college rankings are wildly popular, few families know much about how they are created.
Before you place too much faith in U.S. News' college rankings, here are 15 things that you should know about them.
1. U.S. News relies on rankings to stay alive.
U.S. News' college rankings wield tremendous power even though the rankings giant is a shell of its former self. Long ago U.S. News couldn't attract enough subscribers to keep the magazine going.
Ready for your own success story?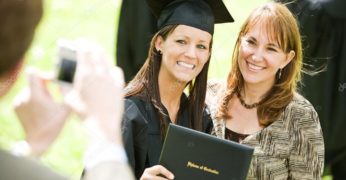 If you're a typical parent with college-bound students, you're probably overwhelmed. You want to help your sons and daughters make the right choices and prevent overpaying for their education. You're not alone! We're here to help. Schedule your free consultation today – click below to get started!
Catch our free, on-demand webinar:
How to Survive Paying for College
Join Beatrice Schultz, CFP® for our on-demand webinar, where she provides parents with the exact steps that often greatly lower the cost of college, even if there's little time to prepare.