How to Craft a College Budget That'll Set Up Your Student for Success
It's May! Congratulations to all our graduating seniors!
Our students have received offers from so many great colleges all around the U.S., including Bucknell, Cal Poly, Claremont McKenna, Grinnell, Macalester, Penn State, RPI, Smith, Syracuse, U. of Hawaii, U. of Oregon, UC Berkeley, UC Riverside, Virginia Tech, Whitman and many more. Another decided to take on a gap year program called LeapNow.
Every student has found a college that's a great academic, social and–very importantly– financial fit for their family!
As your family preps for graduation and beyond, creating a college funding plan will be a critical step to your success. A key portion of that is the college budget. For some tips, check out our featured article Making and Sticking to a College Budget, where a current college student offers a practical quick-start guide on budgeting from her experiences scrimping and saving at UC Irvine.
Speaking of California, if the cost of living is making you second-guess college choices, you're not alone! Opting for a low-cost city could save you $6,000+ dollars per year. Check out the 20 Cheapest US Cities for College Students to learn more.
Summer is almost here, and it's a good time for college planning! Join us for one of our upcoming webinars: Student Loan 101: Using Student Loans to Help Pay for College will guide you through basics of private loans, federal loans, repayment plans, and everything in-between. How to Survive Paying for College gives you the steps to figuring out the "paying for college" process.
Let's kick-start your college funding process this summer with a webinar, or schedule a college funding consultation with me today!
All the best,
Beatrice Schultz, CFP®
Westface College Planning
WA: (360) 818-7728 | CA: (650) 587-1517
1498 SE Tech Center Place, Ste 385
Vancouver, WA 98683
Tips for Parents of Seniors
Making and Sticking to a College Budget
"Broke" and "college student" are often paired together when discussing the typical student's financial situation. Between struggling with a 
part-time job (or several)
 and academics or waiting until your next financial aid disbursement, you might find yourself struggling to get by at one point or another during your college years.
College is stressful enough, but the worry about whether or not you'll be able to pay rent if you spend money on both your groceries and credit card bill before your next paycheck shouldn't add to the endless list of worries.
In order to feel less stressed about your financial situation during your college years, try to make and stick to a college budget that will help you control your spending and saving so that your financial situation falls to the bottom of your list of worries.
How to Survive Paying for College Webinar

May 14th 2018 • 6pm to 7pm
Beatrice shares how you can afford college and maximize financial aid even if you are planning to pay out of pocket.
Get the info you need from the comfort of home. Join our live online webinar with the same great info as our in-office presentations and ask all your questions!
Student Loan 101 Webinar: Using Student Loans to Help Pay for College

Student loans can be a headache, but they don't have to be!
In this special webinar, Beatrice explains student loans, from federal to private to repayment options, to help guide your family and piece together a plan. Every family is different, so let's work together to find the best option for you.
In College News

20 Cheapest US Cities for College Students
When comparing colleges, many students focus on the cost of tuition and fees. But room and board can cost just as much — or more — than your actual education. The cost of room and board averages $10,800 a year at in-state public four-year colleges and $12,210 at four-year private nonprofit schools, according to 
College Board
.
As a student, choosing a college in an area with a low cost of living can help you keep expenses low. Below, we highlight 20 U.S. cities that offer college students affordable prices on essential living expenses.
Ready for your own success story?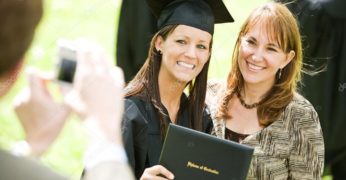 If you're a typical parent with college-bound students, you're probably overwhelmed. You want to help your sons and daughters make the right choices and prevent overpaying for their education. You're not alone! We're here to help. Schedule your free consultation today – click below to get started!
Catch our free, on-demand webinar:
How to Survive Paying for College
Join Beatrice Schultz, CFP® for our on-demand webinar, where she provides parents with the exact steps that often greatly lower the cost of college, even if there's little time to prepare.