April 2015 Newsletter: Should You Consider College Ranking & ROI?
April 2015 Newsletter
---
Happy April!
Congratulations to all our seniors!  College acceptances and financial aid offers have finally arrived and your powerful decision making time is here.  YOU get to choose your best academic, social, and financial fit college.
PayScale recently unveiled their annual interactive ranking of colleges base of return-on-investment (ROI).  Check out our Senior Scoop where we discuss how ROI can help you understand one aspect of "financial fit" for your college, career, and choice of major.
Parents and students often ask: Does college ranking matter?  Is Ivy League worth it?  Will a degree from these highly regarded colleges really make a difference in my future career?  It's a commonly debated question, and this month's Featured Find explores that very idea.
Your next step is to build your college funding plan and map out your financial life.  We can help you take your next step on the path to creating a clear college funding plan.  Sign up for a workshop or give me a call today!
All the best,
Beatrice Schultz, CFP®
Westface College Planning 
College Funding Specialist
(650) 587-1559 
Featured Find – Forget Harvard and Stanford: It Doesn't Really Matter Where You Go to College
In the coming weeks, college acceptances will start rolling in for a select group of high-school seniors vying to get into the three dozen or so most-selective colleges and universities in the country.
Most seniors planning to go to college this fall already have been accepted somewhere, either because they applied early or they chose less-selective schools that notify applicants almost immediately of their decision.
Continue reading the Washington Post article here.
---

Upcoming "Tackling the Runaway Costs of College" Workshops & Webinars
Seating may be limited – Register to ensure your spot!
Most parents are not financially prepared to enter the most expensive time period of their lives: covering their child's college education.
Our 1-hour workshops provide steps you can take right now to assure you understand the cost of attendance and how you can afford college without jeopardizing your retirement.
Our next upcoming workshops are: 
---

Senior Scoop – College Choice: How Important is Financial Fit?
Seniors: Acceptance letters are in! Seniors have less than a month to finalize their college choice.
Most seniors have applied to multiple colleges, and have found two, three, or more acceptance letters sitting in their mailbox or popping up in their inbox.
While some find the choice is a no-brainer, others are stumped.  Out of five acceptances, perhaps not a single one stands out as the golden opportunity.  So, how do you choose? Does the cost matter? How do you measure your ROI (return-on-investment)?
Continue reading Senior Scoop here.
---
About Westface College Planning
If you are a typical parent with college bound students, you're probably overwhelmed by all the research necessary to help your sons and daughters make the right choices and prevent overpaying for their education.
You are not alone!
Get the facts. Educate yourself to potentially save tens of thousands of dollars on a single college education. Parents of more than one child heading to college in the next few years, can save even more.
At Westface College Planning we work with families to help you plan for and navigate the "paying for college" process. We teach you how to minimize your out-of-pocket expenses, maximize financial aid eligibility, understand the best way to navigate through the college selection process and prioritize your sources of college funds to protect your life savings!
Sign up for a free workshop or webinar or call to schedule a complimentary college funding consultation today.
More information at westfacecollegeplanning.com.
---
Click here to sign up for email updates.
You'll receive our monthly newsletters and other important updates… Directly to your inbox!
Ready for your own success story?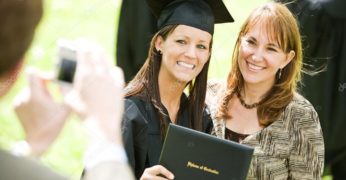 If you're a typical parent with college-bound students, you're probably overwhelmed. You want to help your sons and daughters make the right choices and prevent overpaying for their education. You're not alone! We're here to help. Schedule your free consultation today – click below to get started!
Catch our free, on-demand webinar:
How to Survive Paying for College
Join Beatrice Schultz, CFP® for our on-demand webinar, where she provides parents with the exact steps that often greatly lower the cost of college, even if there's little time to prepare.