You've Applied for Financial Aid. Here's Your Next Steps
Submitting the FAFSA is a big step in the financial aid process. Yet, more often than not, there are additional forms and applications to be completed in order to help your family receive the maximum amount of financial aid.
Often we forget about additional forms or supplemental applications, even if we get reminders or email notifications. Missing a requirement or deadline may cost your family free federal and institutional financial aid.
To be one-hundred percent sure, check every college's website for ALL financial aid qualifications. We can't emphasize this enough! Each college has their own set of unique deadlines, requirements, and even internal applications.
Here are some follow-ups to add to your senior's checklist:
Check to see if your college requires the CSS Profile
All private colleges and a handful of public colleges (such as the University of Michigan) require each student to submit the CSS Profile. The CSS profile is similar to the FAFSA, but the CSS profile isn't free. It's $25 for the first application and reports to additional schools are each $16.
Wondering if your college requires a CSS profile? Take a look at The College Board's 2022-23 Participating Institutions and Programs.
Submit two separate CSS Profiles for two household families
For families with two households, those same colleges may also require an additional CSS Profile from the non-custodial parent. Typically, the noncustodial parent is the parent the student didn't live with the majority of the time during the past year. Need help creating a CSS Profile? Follow these instructions to create a new profile.
Once the custodial parent has applied, the non-custodial parent would also submit a separate application. If you aren't in contact with the non-custodial parent, you can submit a CSS Profile Waiver Request for the Noncustodial Parent.
Upload tax documents to colleges
Along with sending off the FAFSA and CSS Profile, colleges may need supporting financial documents. These might be tax returns, W-2s, 1099s, and Business/Farm Supplements for every business you own to verify income.
Not all colleges require documents to be sent directly to them. The College Board has a service called the Institutional Documentation Service (IDOC) to gather documents for you and submit to colleges on your behalf.
If one of your colleges use the IDOC, here's how to use it:
Step 1: Log into IDOC and deliver documents, either through an electronic upload or by mail.
Step 2: Your information is processed by the College Board and it gets updated on your student dashboard.
Step 3: The College Board submits students' information to institutions and displays confirmation within the tool.
Check student college portals for additional requirements
Every college has a student application portal. Students should log into their student portal for every college they have applied to. The student portal will have information related to all financial aid requirements.
Be sure to check your portal ASAP and review missing or required information. Those portal notifications aren't linked to your personal email, so you may not even know you're missing anything.
One example is that your FAFSA may be selected for what's known as a FAFSA verification. About a third of all student applications get flagged for verification follow-up to prove income and identity.
The FAFSA verification process has strict deadlines to submit supporting documents, and missing the cut could mean losing out on federal financial aid.
The student portal will also notify the student of the college's additional requirements for your W-2, tax transcript, or other documents.
Check for college-specific supplemental forms
It's not uncommon for colleges to require supplemental forms in addition to completing the FAFSA and CSS Profile.
The University of Nevada asks families to log into their online portal, Nevada 2.0, and check for any requested forms: Work Study awards, Scholarship applications, enrollment information, etc.
Sometimes an additional college-specific financial aid application is needed. Stonehill College in Massachusetts requires one called the Stonehill Supplemental Application for Financial Aid. This also goes for Princeton, who asks you to submit the Princeton Financial Aid Application (PFAA). Their regular decision deadline is February 1st.
Schools like Harvard have a lengthy list of supplemental forms (not all will apply), from computer loan information applications, to verification worksheets.
Often, colleges encourage you to reach out to their financial aid office to see if they're missing any necessary forms on your application.
Westface College Planning guides you when filing for the FAFSA, CSS Profile, and all the follow-up requirements to help take the stress out of paying for college. Give us a call at (360) 818- 7728 if you need assistance navigating your college financial plan.
Ready for your own success story?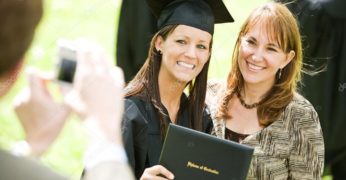 If you're a typical parent with college-bound students, you're probably overwhelmed. You want to help your sons and daughters make the right choices and prevent overpaying for their education. You're not alone! We're here to help. Schedule your free consultation today – click below to get started!
Catch our free, on-demand webinar:
How to Survive Paying for College
Join Beatrice Schultz, CFP® for our on-demand webinar, where she provides parents with the exact steps that often greatly lower the cost of college, even if there's little time to prepare.