Your Guide to Federal Student Loans
Direct loans, repayments, need-based aid, dependent status… Do these make your head spin? College finances can be a confusing endeavor. We can help clear things up, starting with explaining the difference between two of the biggest federal loans available: Direct Subsidized and Unsubsidized student loans.
Traditionally, these are the two most common forms of federal student loans made available to undergraduate students. Colleges determine the actual amount of loan eligibility each academic year, but there are also federal loan limits for each type of student loan.
Direct Subsidized Loans
These student loans are available to students who demonstrate financial need. They do not accrue interest while students are attending a college or university at least half-time and during their grace period and other periods of deferment. Interest will begin upon repayment of these loans which is generally 6 months after graduation or if you are no longer enrolled in classes at least half-time.
Direct Unsubsidized Loans
As you can imagine, an unsubsidized loan is the opposite of a subsidized one. These loans are not based on financial need and they do accrue interest while you are in school and during deferment.
The current year interest rate on both Direct Subsidized and Unsubsidized Loans changes every year on July 1st, but once you take out a loan, it is locked in at that year's interest rate. This interest rate is set by Congress and is based on the 10-year Treasury note.
The new rates for Direct Subsidized Loans, Direct Unsubsidized Loans, and Direct PLUS Loans first disbursed on or after July 1, 2021, and before June 30, 2022 will be as follows:
Direct Subsidized or Unsubsidized Undergraduate Loans: 3.734%
Direct Unsubsidized Graduate Loans: 5.284%
Direct PLUS Loans: 6.284%
Annual Loan Limits for Dependent undergraduate student
First year-$5,500 (No more than $3,500 in subsidized loans)
Second year-$6,500 (No more than $4,500 in subsidized loans)
Third and fourth year-$7,500 (No more than $5,500 in subsidized loans)
Direct PLUS Loans
PLUS loans are available to parents of dependent undergraduate students and graduate or professional students to help pay for education expenses not covered by other financial aid. Eligibility is not based on financial need, but a credit check is required.
If you are a dependent student whose parents are ineligible for a Direct PLUS Loan, you may be able to receive additional Unsubsidized loan funds. Check in with your college Financial Aid Office for more information.
To apply for any student loan, you must fill out a FAFSA each year. Whether you are headed to college in the fall for the first time or starting your senior year of high school, be sure to apply for federal financial aid as early as possible. The FAFSA is available on October 1st each year. For more resources and help, be sure to contact your college or universities financial aid department or Westface College Planning.
Learn how Westface College Planning can help you navigate the college planning process from start to finish. Give us a call at (360) 818-7728 or use our contact form. Our workshops and webinars are also a great place to start.
Ready for your own success story?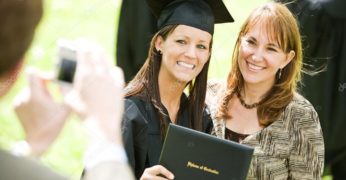 If you're a typical parent with college-bound students, you're probably overwhelmed. You want to help your sons and daughters make the right choices and prevent overpaying for their education. You're not alone! We're here to help. Schedule your free consultation today – click below to get started!
Catch our free, on-demand webinar:
How to Survive Paying for College
Join Beatrice Schultz, CFP® for our on-demand webinar, where she provides parents with the exact steps that often greatly lower the cost of college, even if there's little time to prepare.