Worried About the Expense of College?
College has a way of sneaking up on parents. Are you ready? Our one-hour workshops provide parents with steps they can take right now to lower the cost of college. Are you financially prepared to enter the most expensive time period of your life?
All of our workshops offer steps you can take to get started, without a sales pitch!
Here are just a few of the many things you will learn:
How to maximize your aid eligibility
How to compare public vs. private colleges
How to afford college without jeopardizing your retirement
Find out more and register to save your seat at an upcoming workshop by visiting www.westfacecollegeplanning.com/workshops. Be sure to let me know if you have any questions, too!
Ready for your own success story?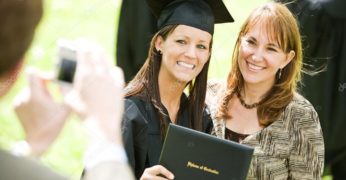 If you're a typical parent with college-bound students, you're probably overwhelmed. You want to help your sons and daughters make the right choices and prevent overpaying for their education. You're not alone! We're here to help. Schedule your free consultation today – click below to get started!
Catch our free, on-demand webinar:
How to Survive Paying for College
Join Beatrice Schultz, CFP® for our on-demand webinar, where she provides parents with the exact steps that often greatly lower the cost of college, even if there's little time to prepare.