Will My Scholarships Be Taxable?
First, congratulations on winning that scholarship!
This is a great question, especially now that it's tax time.
Scholarships are generally considered "free money" and not taxed. But…We're talking about taxes, so there are exceptions. Let's take a quick look at which situations are taxable and which are not.
Non-Taxable Scholarships
Scholarships, grants and fellowships are not taxed when:
You are seeking a degree at an eligible institution (full time or part time).
The money is used for tuition and fees for enrolling or attending that eligible school.
The money covers fees, books, supplies and equipment that are required for your courses.
It's important to note that any scholarship or grant money used for room and board and/or travel is taxable.
For example, let's say tuition is $15,000. Your student receives a scholarship for $10,000, all of which goes towards tuition, so it is not taxable. If the award is $20,000, and $5,000 of that goes to room and board, that $5,000 must be reported as taxable income.
Taxable Scholarships
Scholarships that are taxed:
Grants or fellowships that require a student to work in exchange for the award, e.g., as a teacher's assistant. This kind of award is considered compensation, so even if it all goes to pay for tuition, fees and books, it's taxable, and the student will receive a W-2 and will need to file a tax return.
Scholarships awarded to students who are not in a degree program are always taxable.
If it still isn't clear if your award is taxable, ask the organization that sponsored the award.  They may have information from the IRS regarding the award's tax status.
How Do I Report My Scholarship For Taxes?
Generally when reporting scholarship income on your tax return, you will include the amount on the same line as "Wages, Salaries, Tips, etc."  Make sure to review the instructions on the tax form to determine how to report any income from scholarships.
What About Education Tax Credits and Deductions?
Are you eligible for an education tax credit? You can find out with the IRS' new interactive tool  (https://www.irs.gov/uac/Am-I-Eligible-to-Claim-an-Education-Credit%3F).
Keep in mind that there are restrictions to using the Education Tax Credits.
There are a couple of tax deductions that may apply to you as well, depending on your situation and income:
The tuition and fees deduction
The student loan interest deduction
For more information and to see if you fall within IRS parameters, Check the IRS Website, call the IRS help line at 1-800-829-1040, or download the IRS Publication 970, which covers the tax benefits of education. Or talk to your accountant or tax professional.
Learn how we can help you navigate the college planning process from start to finish. Give us a call at 650-587-1559 or use our contact form. Our workshops and webinars are also a great place to start.
Photo Credit: bluefern/123RF
Ready for your own success story?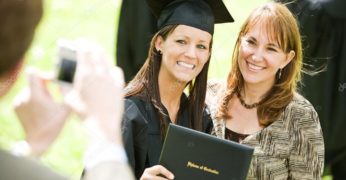 If you're a typical parent with college-bound students, you're probably overwhelmed. You want to help your sons and daughters make the right choices and prevent overpaying for their education. You're not alone! We're here to help. Schedule your free consultation today – click below to get started!
Catch our free, on-demand webinar:
How to Survive Paying for College
Join Beatrice Schultz, CFP® for our on-demand webinar, where she provides parents with the exact steps that often greatly lower the cost of college, even if there's little time to prepare.