What is the Berkeley Middle Class Access Plan and Who Qualifies?
In December 2011, UC Berkeley announced the Middle Class Access Plan, or MCAP, a financial aid program targeted towards middle-class families. With over half the students at UC Berkeley already receiving some form of financial aid and tuition rates on the rise (rates have doubled in the past 6 years), the school sought a way to offset the growing costs of an undergraduate education for middle-class families.
What is the Middle Class Access Plan?
The Plan offers financial aid to middle-class families by capping tuition costs at no more than 15% of the parent's income for qualifying students. Middle class is defined as a family whose gross annual income is between $80,000 and $140,000. The typical adjusted net worth of a qualifying family needs to be about $200,000.00 or less. Many parents will be asked to contribute even less than the maximum 15% of their total income. The awards are set to begin the 2012-13 academic year and expect to help more than 6,000 families.
Who Qualifies for the MCAP?
Although the Middle Class Access Plan is currently for UC Berkeley resident students only, some private institutions do provide this type of aid as well. As the first of its kind for a school of Berkeley's size and stature, however, this plan is truly revolutionary. International students, who are expected to have personal funds for their entire education, are not eligible for federal, state, or institutional aid at UC Berkeley. As with many financial aid programs students are required to complete a FAFSA (free application for federal student aid) prior to being considered. The final say comes from the Financial Aid and Scholarships Office. They consider all factors (about a family's ability to pay) before determining the contribution required. More information and answers to frequently asked questions can be found on the UC Berkeley website.
At Westface College Planning, we'll help you figure out the best plan of action for your education. Even if you aren't sure the Middle Class Access Plan will be right for you, we'll look at all your options to be sure. Give us a call today.
Photo Credit: ingridtaylar
Ready for your own success story?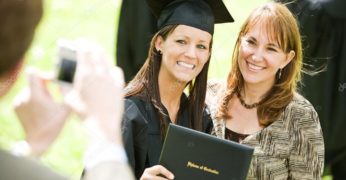 If you're a typical parent with college-bound students, you're probably overwhelmed. You want to help your sons and daughters make the right choices and prevent overpaying for their education. You're not alone! We're here to help. Schedule your free consultation today – click below to get started!
Catch our free, on-demand webinar:
How to Survive Paying for College
Join Beatrice Schultz, CFP® for our on-demand webinar, where she provides parents with the exact steps that often greatly lower the cost of college, even if there's little time to prepare.