Westface College Planning on Financial Planner World!
Exciting news – Westface College Planning was included in Financial Planner World's list of the top 10 college budgeting sites!
Although the decision to go to college may be an easy one for many, establishing a financial plan that supports the decision, and sticking to it, is rarely done without sacrifice. The team here at FinancialPlannerWorld knows this as well as anybody. That's why we want to take the time to recognize the websites that help aspiring students and their families make well-informed decisions about saving for college, and the best ways to enjoy college life while surviving on a student's budget.
Congrats to the Winners of FinancialPlannerWorld Top College Budgeting Sites
WestFaceCollegePlanning.com
WestfaceCollegePlanning.com is a company and website dedicated to helping college students and the parents of college students save thousands on college education. Their approach is different than most financial planners. WestfaceCollegePlanning.com focuses on a more complete way of budgeting for college. Their website provides frequent articles and information that is always a great read.
See the full article here.
Ready for your own success story?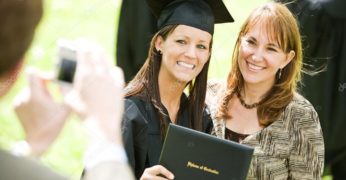 If you're a typical parent with college-bound students, you're probably overwhelmed. You want to help your sons and daughters make the right choices and prevent overpaying for their education. You're not alone! We're here to help. Schedule your free consultation today – click below to get started!
Catch our free, on-demand webinar:
How to Survive Paying for College
Join Beatrice Schultz, CFP® for our on-demand webinar, where she provides parents with the exact steps that often greatly lower the cost of college, even if there's little time to prepare.