Westface College Planning on Bankrate.com!
Did you see Westface College Planning's Beatrice Schultz quoted on Bankrate.com?
7 places to find financial aid for adults
Young, unmarried students who have never done military service are considered dependent students, according to the National Center for Education Statistics. Students older than 24 and those who are married, have completed military service or who have dependents of their own are considered independent, according to the Department of Education. That means they could qualify for more need-based aid, says Beatrice K. Schultz, co-founder of Westface College Planning and Westface Financial and Insurance Services in Redwood Shores, Calif.
"If someone decides to go to school full-time and they're independent, they may well qualify for Pell Grants … and there are other state grants around the U.S., simply because they won't have the income in the years that they're going back to school," she says.
Independent students are also eligible for bigger Stafford loans. While dependent students may borrow a maximum of $27,000 in federal aid over four years ($31,000 if they stay in school longer), independent students may borrow $45,000 over four years with an additional $12,500 available should they take longer.
To qualify for both types of government aid, students of all ages should submit their Free Application for Federal Student Aid, or FAFSA, as close to Jan. 1 as possible.
Read more on Bankrate.com.
Ready for your own success story?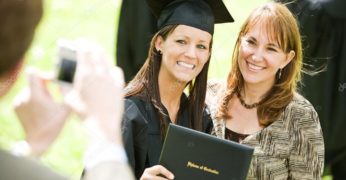 If you're a typical parent with college-bound students, you're probably overwhelmed. You want to help your sons and daughters make the right choices and prevent overpaying for their education. You're not alone! We're here to help. Schedule your free consultation today – click below to get started!
Catch our free, on-demand webinar:
How to Survive Paying for College
Join Beatrice Schultz, CFP® for our on-demand webinar, where she provides parents with the exact steps that often greatly lower the cost of college, even if there's little time to prepare.