Westface College Planning Awards $500 Grand Prize Scholarship
On Wednesday, April 9th, Beatrice Schultz of Westface College Planning handed out a larger-than-life check as a grand prize for the Peninsula Young Writers 4th Annual Writing Contest.
As part of Westface College Planning's mission to support local high school students as well as the community, we proudly represented ourselves as the primary sponsor for the writing contest.  We not only desire young students to flourish, but also reward them for showcasing their exceptional creativity and admirable effort.  Through the scholarship and prize titles, we hope these potential future novelists and poets will walk their bright path armed with a sense of accomplishment and encouragement.
Westface College Planning's grand prize of $500 for Peninsula Young Writers and an additional scholarship for their summer writing workshop was awarded to…
Senior Clara Shuler from Leigh High School for her short story "Malfunction"!
It was evident to the judges that Clara infused her story with a high degree of development and a clever concept.  Clara effectively voiced the thinking processes of the robot in her tale, as well as the owner and saleswoman.  She presented the irreplaceable skill of bringing forth genuine emotion in the reader.  Her story evoked a unique humor, pathos and universal moral quandary.
Congratulations, Clara!
First prizes in each category were also given in these categories:
Fiction
Jillian Colrain, 10th grade Notre Dame High School for "Issue 7703".
Non-fiction
Nikar Agrawal, 11th grade Crystal Springs Uplands for "Felicity on Friday".
Poetry
Maya Sun, 9th grade Carlmont High School for "Lonely".
We at Westface College Planning hope all parents in the Bay Area will encourage their creative students to submit entries next year.  We look forward to their submissions!
Westface College Planning was the primary sponsor the Peninsula Young Writer's 4th Annual Writing Contest.  We can help you navigate the financial aid process from start to finish, even if your student is a freshmen or sophomore in high school. To learn how we can help you call us at 650-587-1559 or sign up for one of our Tackling the Runaway Costs of College Workshops or Webinars.
Ready for your own success story?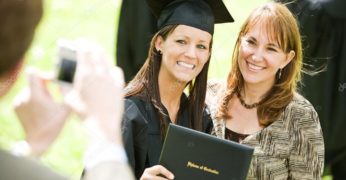 If you're a typical parent with college-bound students, you're probably overwhelmed. You want to help your sons and daughters make the right choices and prevent overpaying for their education. You're not alone! We're here to help. Schedule your free consultation today – click below to get started!
Catch our free, on-demand webinar:
How to Survive Paying for College
Join Beatrice Schultz, CFP® for our on-demand webinar, where she provides parents with the exact steps that often greatly lower the cost of college, even if there's little time to prepare.