Transfer Admission Guarantee: Due in Less Than a Week!
If you're on the verge of completing your general education courses at a California community college (CCC), did you know you may be eligible for a guaranteed transfer to a UC?
This is known as a Transfer Admission Guarantee, or TAG, which gives you a leg up in admission: early academia record review, admission notification and guidance.  Your TAG application must be submitted by the end of September 2014 (open between Sept. 1st and 30th) for the 2015-16 school year.
Affiliated Colleges
Unfortunately, not all UCs correlate with TAG, but these six accredited institutions are part of the program:
Davis
Irvine
Merced
Riverside
Santa Barbara
Santa Cruz
Consult the UC Tax Matrix for specific details, such as exclusions per major.  Note that only UC Davis and Santa Cruz require a community college review of TAG before October 15th.
You also cannot apply for a tag to more than one UC.  However, as always, you may still submit your regular application for admission to as many campuses as you wish.
Pre-requisites
Current enrollment in a CCC.
Meet the minimum GPA, which varies (i.e. 3.0 for Santa Cruz and 3.4 for Irvine).
30 semester/40 quarter units accumulated at your CCC.
Post-submission, you must finish up any courses indicated on the application with a final cumulative GPA meeting or surpassing the requirement.
Finally, assure your application is submitted to your desired UC.
For student's convenience and organization, they offer a TAG Planner.  Create an account, and their handy service will help guide your transfer process.  If this sounds like the perfect chance to solidify your admission, it's time to enroll yourself in the TAG program!
Westface College Planning helps navigate the financial aid process from start to finish.  To learn how we can minimize college cost, call us at 650-587-1559 or sign up for one of our Tackling the Runaway Costs of College Workshops or Webinars.
Photo Credit: Jonathan Bliss
Ready for your own success story?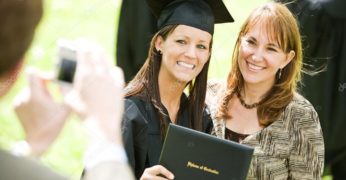 If you're a typical parent with college-bound students, you're probably overwhelmed. You want to help your sons and daughters make the right choices and prevent overpaying for their education. You're not alone! We're here to help. Schedule your free consultation today – click below to get started!
Catch our free, on-demand webinar:
How to Survive Paying for College
Join Beatrice Schultz, CFP® for our on-demand webinar, where she provides parents with the exact steps that often greatly lower the cost of college, even if there's little time to prepare.