Thinking about a Canadian Degree?
Hi Friend,
Happy Canada Day!
Attending a Canadian university can be an excellent choice for US students who are academically focused, independent, and looking for an international education close to home. If your student is considering this, Road2College highlights the advantages to getting a degree in Canada.
While most students go to college to help ensure that they will get a good job after they have graduated, many do not consider how choices they make when they are in college will affect their future finances. Here are a few good habits to guide your student in becoming financially responsible.
As your student basks in the bliss of summer vacation, it's the perfect opportunity to get them ahead of the planning game. Sign up for a complimentary college funding consultation or educational webinar with me today!
~ Trixie
College News: Should Your Student Consider a Canadian Degree?
More than 4,300 degree-granting institutions exist in the United States (US), but the best choice for your child may lie outside of the US.
Many people look to our neighbor to the North for an international university experience that is close to home, while often being more economical than private tuition in the States.
Tips for a Financially Responsible Student
Heading off to college means gaining independence in several ways, and financial independence is one of the most important. Take some time to teach your student to navigate financial waters before they are on their own to avoid trouble with credit cards, overdraft fees and other tricky financial woes. Here are a few steps to take now.
How to Survive Paying for College Free On-Demand Webinar
Enroll in our FREE on-demand webinar and learn how to calculate:
Expected Family Contribution (EFC)
Cost of Attendance (CoA)
FAFSA and CSS profile
Public versus private costs
How you can afford college without jeopardizing retirement
Enroll for free now! Just click the button below!
Westface College Planning is here to help ensure your planning is where it needs to be. Contact us with any questions you might have for the years to come!
Ready for your own success story?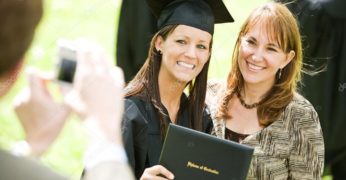 If you're a typical parent with college-bound students, you're probably overwhelmed. You want to help your sons and daughters make the right choices and prevent overpaying for their education. You're not alone! We're here to help. Schedule your free consultation today – click below to get started!
Catch our free, on-demand webinar:
How to Survive Paying for College
Join Beatrice Schultz, CFP® for our on-demand webinar, where she provides parents with the exact steps that often greatly lower the cost of college, even if there's little time to prepare.