Think You're Too Wealthy to Apply for Financial Aid? Think Again
You earn a good income, own a nice home or two, have money saved for college plus healthy retirement savings. There is no way you will qualify for need based financial aid.
Why would you bother completing those cumbersome, intrusive financial aid applications? I often hear this question.
Most of my clients, looking for help with college funding strategies, do not qualify for need based financial aid.
I advise them, plus every colleague, friend and relative I know to apply.
Here are 6 reasons why you should apply to:
Reason #6: Completing the FAFSA and CSS/Financial Aid PROFILE (for some colleges) may be a requirement to be considered for merit aid.
Not all colleges require it, in fact, not most, but unless you want to call every college directly to confirm their merit aid policy, you should complete every financial application requested by the deadline – Just Do It!
For those of you saying "That doesn't make sense," here is the reason it makes sense: Colleges want to ensure you receive government financial aid before dolling out their hard earned endowment money.
Still don't believe it? Check out Brandeis' Merit Scholarship site. It states clearly "There is no application for this scholarship beyond the admission application and the CSS/Financial Aid PROFILE."  
Reason #5: You assume you will not qualify. You may be wrong.
80% of the families I meet assume that they will not qualify for need based financial aid. 40% of those are surprised to find out that they actually could qualify for need based aid.
Check out Princeton's Net price calculator, a student with parent income of $350,000, non-retirement assets of $200,000 and 2 kids overlapping in college will qualify for $14,000 in grant aid per year – Free money!  Many families are surprised by this.
Reason #4: You must complete the FAFSA to qualify for government student loans.
Every student who completes the FAFSA, regardless of income and assets will qualify for federal student loans. You may think you do not want your student to take on a loan, but here are the reasons to apply anyways: 1) Until your college funding plan for all 4 years is in place, you may be surprised that access to some funds along the way could help the funding plan; 2) You would like your student to have a little "skin in the game"; 3) Your financial picture could change, causing you to need those loans.
Reason #3: To ensure you will be eligible for need-based financial aid if the family's financial situation changes.
Many colleges will not allow students, who did not apply for financial aid as an new incoming student, apply for aid in the next year or following years. If there is a major change in the household income or financial circumstances for a family, you want to ensure you are already in the college financial aid program.
Reason #2: You want the college to know you care about the cost and be prepared to appeal your financial aid award.
Yes, you can appeal your merit aid package! If you receive acceptance from two or more colleges with different net prices, some colleges will increase the merit aid offered.
To do that, you need to contact the college with an appeal request. The first thing they may ask is "Complete the FAFSA and CSS Profile and we'll review your award."  You will be scrambling to get together the information.
If the college has your FAFSA and CSS Profile on file, they know you care about how much you pay. They will respond to your appeal within a few days which may provide you the opportunity to attend your first choice school for less money!
The #1 Reason: Colleges want YOU!
Colleges want to see your ability to pay. Colleges want wealthy clients and will use tuition discounts to get them. The wealthy are the ones that contribute to endowment funds and booster programs.
Your students are highly desirable to colleges and they will compete for them!
It's time to apply for financial aid. Westface College Planning helps navigate the paying for college process from start to finish including the financial aid application process.  To learn more, call us at 650-587-1559 or sign up for one of our "How to Survive Paying for College" Workshops or Webinars.
Ready for your own success story?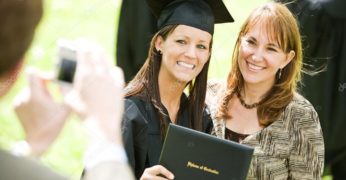 If you're a typical parent with college-bound students, you're probably overwhelmed. You want to help your sons and daughters make the right choices and prevent overpaying for their education. You're not alone! We're here to help. Schedule your free consultation today – click below to get started!
Catch our free, on-demand webinar:
How to Survive Paying for College
Join Beatrice Schultz, CFP® for our on-demand webinar, where she provides parents with the exact steps that often greatly lower the cost of college, even if there's little time to prepare.