The UC Blue and Gold Opportunity Plan
Qualifying students can take advantage of a new program from the University of California called the Blue and Gold Opportunity Plan. For California residents whose families earn less than $80,000 per year, this plan will cover your educational and student service fees.
Why Did UC Create the Blue and Gold Plan?
The University of California aims to help middle class students in a similar way to the UC Berkeley Middle Class Action Plan. According to the UC admissions fact sheet, "the university already offers a robust financial aid program and enrolls more low-income students (more than a third of all undergraduates) than any other top research university." However, university President Mark Yudof hopes the Blue and Gold plan will encourage even more low-income students to apply.
Who is Eligible?
To be eligible for the Blue and Gold Opportunity Plan, a student must qualify for financial aid and be a California resident whose family earns less than $80,000 gross income per year. Under the plan, a student's entire tuition and fees are covered. However, qualified students must be in their first four years of attendance (or, first two for transfer students). If a student qualifies, further financial aid is available to cover room and board and other expenses such as books and transportation. To estimate your financial aid eligibility, the university offers an online estimator.
What does UC Require of Applicants?
The first step for any federal financial aid is for a student to complete his or her free application for federal student aid (FAFSA). The Blue and Gold Opportunity Plan also requires the Cal Grant GPA Verification to be submitted by the March 2 deadline of the year the student plans to attend UC indicating the campus where the student would like the information to be sent.
It's that simple. All qualifying students who apply will receive benefits automatically on the Blue and Gold Plan. If you are interested in getting all the facts and making the college planning process more smooth for your family, give us a call today. Westface College Planning offers college planning services in addition to financial analysis, planning and advice for families and small businesses.
Photo Credit: roger4336
Ready for your own success story?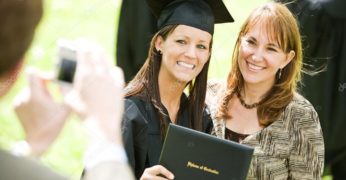 If you're a typical parent with college-bound students, you're probably overwhelmed. You want to help your sons and daughters make the right choices and prevent overpaying for their education. You're not alone! We're here to help. Schedule your free consultation today – click below to get started!
Catch our free, on-demand webinar:
How to Survive Paying for College
Join Beatrice Schultz, CFP® for our on-demand webinar, where she provides parents with the exact steps that often greatly lower the cost of college, even if there's little time to prepare.