The Student Loan Fairness Act
Last week, we discussed why critics say student loan forgiveness won't work. This week we take a look at The Student Loan Fairness Act.
April 25th marked the one-year anniversary of student debt hitting one trillion dollars. Today, more than 1 in 3 borrowers of student loans are over 90 days delinquent, according to a study by the New York Federal Reserve. Student loan debt now exceeds credit card debt in the U.S., which stands at about $798 billion.
Students are speaking out, blaming the system for their debt and asking for debt forgiveness. According to Campus Reform, students say student loan debt is still stigmatized, because those who have debt feel like it's their responsibility or their fault if they can't pay off the debt. Students say they feel it's really the system's fault. And it seems politicians are paying close attention.
In March, Democratic Representative Karen Bass (D-CA) introduced The Student Loan Fairness Act, or what some have termed, "The Student Loan Forgiveness Act," to help ease the burden on graduates. According to Rep. Bass' website, the new legislation is a combination of two bills from the 112th Congress: Clarke's Student Loan Forgiveness Act and The Graduate Success Act. The legislation would establish a new "10-10" standard for student loan repayment as the new standard repayment plan. In the "10-10" plan, an individual would be required to make payments for 10 years at 10% of their discretionary income, after which, the remaining federal student loan debt would be forgiven.
According to the website, The Student Loan Fairness Act would also combat crushing interest rates of public and private loans by capping federal interest rates at 3.4%. This would allow existing borrowers whose educational loan debt exceeds their income to convert their private loan debt into Federal Direct Loans, then enroll their new federal loans into the "10-10" program.
The bill seeks to ensure that no one will be pushed into poverty because of illness or loss of a job. It extends interest-free deferments to unemployed borrowers of unsubsidized federal student loans and those enrolled in the "10-10" repayment plan. It also seeks to replace the current 10-year "Standard Repayment Plan" for the full amount of the loan balance with the "10-10" plan as the default repayment option for borrowers entering repayment. The bill is currently in talks.
It's understandable why students would support student debt forgiveness from the government. Mark Cuban, owner of the Dallas Mavericks, said earlier this year, "going to a four year school is supposed to be the foundation from which you create a future, not the transaction that crushes everything you had hoped to do because you have more debt than you could possibly pay off in 10 years."
What do you think? Is student loan debt the student's fault or the system? We want to hear from you!
Westface College Planning can help you navigate the college saving and funding process from start to finish. To learn how we can help you call us at 650-587-1559 or sign up for one of our Tackling the Runaway Costs of College Workshops or Webinars.
Photo Credit: weeklydig
Ready for your own success story?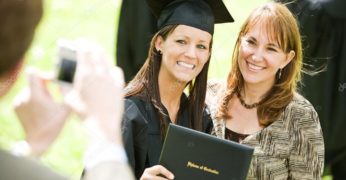 If you're a typical parent with college-bound students, you're probably overwhelmed. You want to help your sons and daughters make the right choices and prevent overpaying for their education. You're not alone! We're here to help. Schedule your free consultation today – click below to get started!
Catch our free, on-demand webinar:
How to Survive Paying for College
Join Beatrice Schultz, CFP® for our on-demand webinar, where she provides parents with the exact steps that often greatly lower the cost of college, even if there's little time to prepare.