The Right Student Loan…For You
Student loans have been making headlines lately, and for good reason. More than two-thirds of college undergraduates borrow money to pay for their education. The maze of options available to students can be confusing, but it's essential to find out if you're choosing the right loan for your individual circumstances. The wrong loan can mean thousands more in interest payments, not to mention restrictive repayment terms.
The truth is, student loans don't come in a "one size fits all" package, but with due diligence you can find a loan that will suit your needs. Many students don't realize that they qualify for federal loans and end up with expensive private loans instead. It's worth asking questions to make sure you're not missing out on assistance you qualify for.
Still, don't assume that federal loans are always the best choice. Federal loan interest rates are likely to increase in the coming months, and in fact some could double by fall 2012. Federal legislation aimed at freezing the interest hike has stalled in Congress, and next steps are uncertain.
Keep in mind that the choice of loan will be different for every family, so come talk to us at Westface College Planning to figure out what's best for your family.
Photo credit: jferzoco
Ready for your own success story?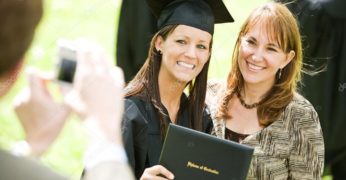 If you're a typical parent with college-bound students, you're probably overwhelmed. You want to help your sons and daughters make the right choices and prevent overpaying for their education. You're not alone! We're here to help. Schedule your free consultation today – click below to get started!
Catch our free, on-demand webinar:
How to Survive Paying for College
Join Beatrice Schultz, CFP® for our on-demand webinar, where she provides parents with the exact steps that often greatly lower the cost of college, even if there's little time to prepare.