The Nitty-Gritty of MOOCs: Its Beginnings, Current Standing and Future Expectations
What if you could enroll in online courses completely free of charge?
Sounds like a farfetched fantasy, but it's not.
In 2008 George Siemens offered a class through the University of Manitoba.  It was driven by student responses on Moodle forums, RSS feeds and even Second Life gatherings.
This, probably unbeknownst to him at the time, sparked the foundation of a revolution recently coined as MOOCs (Massive Open Online Courses).
MOOCs are essentially similar to online college courses, but they aren't perfect.  Far too little simple breakdowns exist of MOOCs.  Here we'll list the basics, from its flaws to promising aspects:
On the Dark Side
High dropout rate, estimated to be around 90% of those who enroll.
Most lack official credit recognized by colleges.
Because it's a relatively new process, systematical kinks are inevitable.
They sorely lack the ability to impart non-cognitive skills, such as teamwork.
On the Bright Side
Anyone with internet access can join.
Globally accessible.
They're free!
Extremely fast growth in available classes (from 100 in 2012 to 700 in 2013).
Employers are warming up to the idea of hiring candidates who absorbed necessary work-related skills from MOOCs.
When any new process attempts to shatter age-old standards—or in this case, physical attendance in the classroom—it unfailingly stirs up a war of clashing viewpoints.  It's molded by innovators and picked apart by wary critics.
As we've observed the substantial growth of online learning over the last 10 years and all its positive effects, it's only natural to take the next step: eliminating one of the highest stress factors in college, loans and debt.
So why not offer cost-free online learning?
MOOCs of the Future
Despite the odds, MOOCs are poised to develop answers to their negative points in 2014.  Colleges realize it's a force to recognize.
Georgia Tech's Online Masters in Computer Science not only plans to implement a master's degree program which students obtain exclusively online, it'll also charge a miniscule $7,000 in fees.  Normally this costs $27,000 a year.
It'll save that overwhelming $20,000 debt and offer students a fully accredited master's degree.
This year and beyond, we'll continue to monitor the progress of MOOCs with open-hearted optimism and anticipation.
Westface College Planning can help you navigate the financial aid process from start to finish and compare college costs, whether online or traditional. To learn how we can help you call us at 650-587-1559 or sign up for one of our Tackling the Runaway Costs of College Workshops or Webinars.
Photo Credit: Thomas Hawk
Ready for your own success story?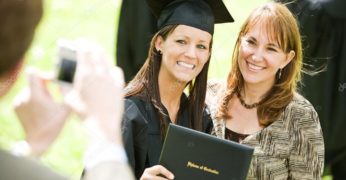 If you're a typical parent with college-bound students, you're probably overwhelmed. You want to help your sons and daughters make the right choices and prevent overpaying for their education. You're not alone! We're here to help. Schedule your free consultation today – click below to get started!
Catch our free, on-demand webinar:
How to Survive Paying for College
Join Beatrice Schultz, CFP® for our on-demand webinar, where she provides parents with the exact steps that often greatly lower the cost of college, even if there's little time to prepare.