The Early Bird Gets the Worm… and the Scholarship
Seniors: it's time to start applying for scholarships.
While some squeezed in their application for early decision, others will be tempted to wait until January to wrap their heads around the idea.  "There's still plenty of time!" they may say.
Little do they realize that putting off the process may hinder their chances of obtaining college and company-funded scholarships.
Different Scholarships, Different Deadlines
Certain scholarship programs, unbeknownst to handfuls of seniors and their parents, slip under the radar.  They then suffer the consequences of expired deadlines and missing out on free funding for college.
Typically, private universities issue early deadlines, such as the liberal arts scholarship for St. Mary's.  For that particular program, all materials (application, letters of recommendation, and so forth) needed to be received by November 15th.  That's incredibly early!
Make sure to research individual scholarships.  Their cut-off dates may be earlier than you expect.  The Intel Talent Science Search restricted submissions on or before November 20th.  Siemens Foundation Corporation was even earlier: September 30th!
Thankfully, it's easy to keep track of scholarships like the Siemens Foundation.  Their annual deadline consistently ends on September 30th.  Others may vary, or even close once they reach a certain number, such as the 10,000 application limit of the AXA Achievement Scholarship.
Search & Apply
If you think your chance of receiving one is slim or you're not eligible, consider that 253 scholarships exist in California alone with a reservoir of $717,449 available.
As an example, look at the California College of the Arts (CCA).  Their Creative Achievement Awards grant 1.2 million dollars to incoming freshman per year.   Better yet, you don't have to worry about piecing together another personal essay;  CCA wants 10 of your top creative projects instead.
Don't Forget about the FAFSA!
Any consideration for financial aid requires the completion of the FAFSA.
Want to know how to apply?  We broke down the Who, What, Where, When & Why of the FAFSA in a previous blog and discussed why early submission is crucial to gather as much financial aid as possible.  The FAFSA is your ticket to earning as many scholarships as possible.
Not sure which opportunities are still open?  Look over Scholarship America's lengthy list of open scholarships entailing cut-off dates and even direct links pointing to their official submission page and related requirements.
Avoid the headache.  Check (then double-check) scholarship and financial aid deadlines.  Jot them down in a calendar as a reminder.  You'll be happy you did!
Westface College Planning can help you navigate the financial aid process from start to finish. To learn how we can help you call us at 650-587-1559 or sign up for one of our Tackling the Runaway Costs of College Workshops or Webinars.
Photo Credit: Scholarship America® Newsletter
Ready for your own success story?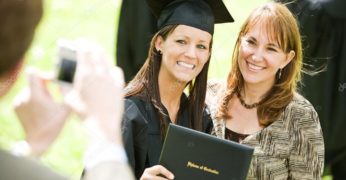 If you're a typical parent with college-bound students, you're probably overwhelmed. You want to help your sons and daughters make the right choices and prevent overpaying for their education. You're not alone! We're here to help. Schedule your free consultation today – click below to get started!
Catch our free, on-demand webinar:
How to Survive Paying for College
Join Beatrice Schultz, CFP® for our on-demand webinar, where she provides parents with the exact steps that often greatly lower the cost of college, even if there's little time to prepare.